Thanks for rating this design!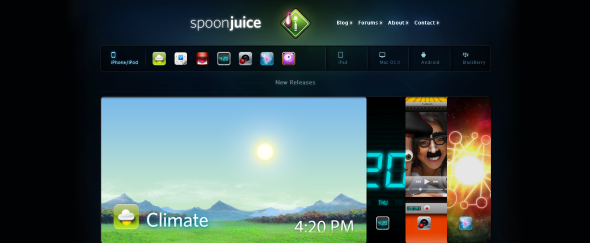 Spoon Juice is a beautiful iPhone developer website with a dark background containing a subtle spectrum, nice glowing typography and great icon design.
The animations on the main slider are also really excellent. Each panel expands as you click on it and the icon within enlarges with a smooth effect.