Thanks for rating this design!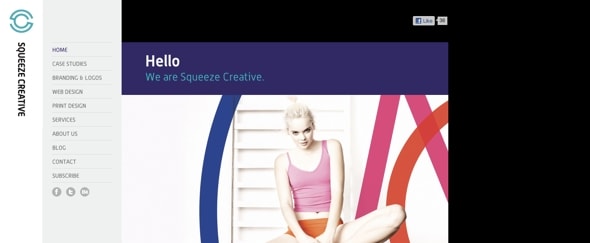 An immediately intriguing site for a creative design agency. In this instance I really like the use of a static left sidebar, it allows consistently intuitive navigation of the site.
The area of black space on the right seems a little pointless and negatively affects the weighting of the layout. The focal slideshow, however, is great and works hard to hold your attention!