Thanks for rating this design!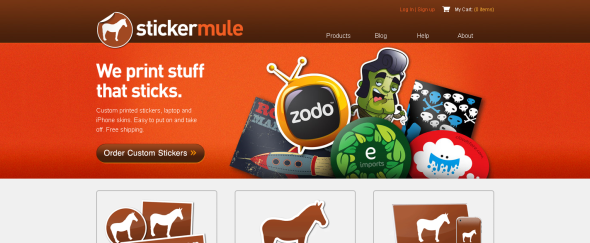 Sticker Mule sells custom printed stickers, laptop and iPhone skins. It is an inviting, friendly design packed with vivid colour.
The beautiful cloud of stickers on the right really grabs your attention. Also, the icons on the bottom of the page are quite detailed and attractive.