Thanks for rating this design!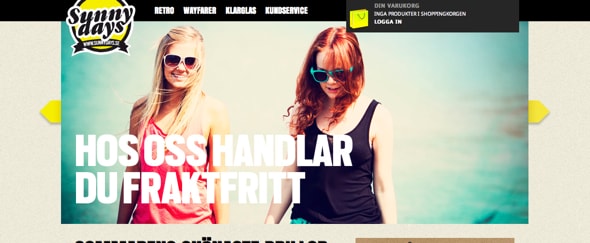 An unerringly bright and vibrant site for a sunglasses retailer. The colourful and carefree nature of the images can't fail to make a strong impact.
I really like the extensive gallery layout of the rest of the site, the ability to scroll through all the items without changing page is a good touch.