Thanks for rating this design!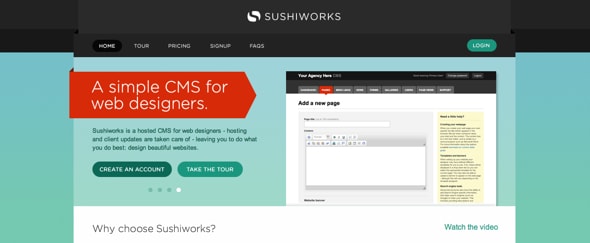 A beautifully clean and stylish site for a company that provides CMS for web designers. I love the gorgeous details such as the ribbon effect on the navigation bar.
The colour scheme is interesting but not overwhelming, while the icons and layout explain the concept perfectly.