Thanks for rating this design!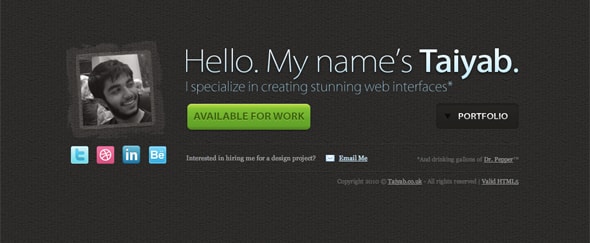 This site has a nice and simple design with an attractive background and easily readable typography.
Some designers make the mistake of thinking that if you do not have a lot of content, something is wrong. This site shows a small amount of content can be beautiful.