Thanks for rating this design!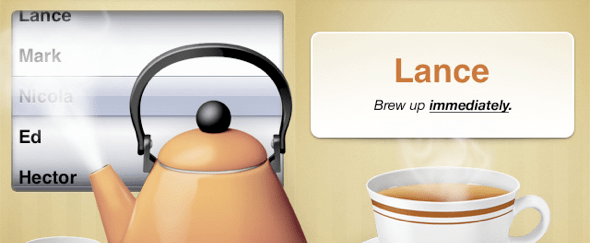 Tea Round is Russian roulette for those wanting to sort out who fetches the tea at the office for the day. The design elements used in the app are gorgeous and subtle detail like the steam make it a real winner!
I love how effortlessly simple Tea Round is, in premise and design!