Thanks for rating this design!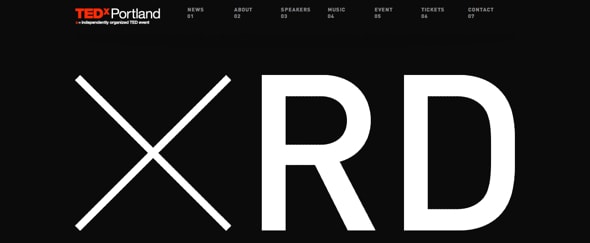 A simple but supremely effective site for an independent TED event. I like the bold and brash use of white letters on the black background, while the consistent use of colour throughout really works.
The way the letters fall away and dissipate as you scroll down the site adds an extra layer of interest.