Thanks for rating this design!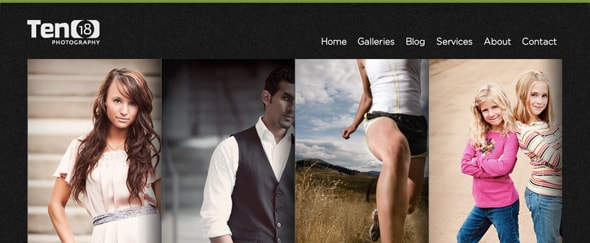 A really nice photography portfolio design. The images at the top have an accordion-like animation when you hover over them.
I like the dark theme and noisy background, which goes really well with the minimal button style containing a single pixel stroke and slightly transparent fill.