Thanks for rating this design!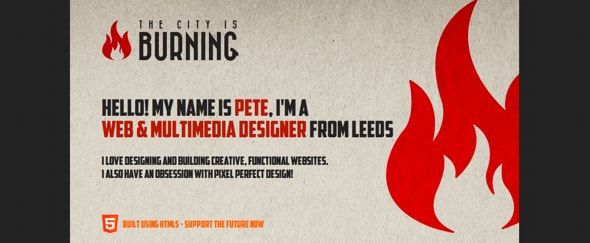 A bold HTML5 site for a web designer that has clearly had a lot of attention given to it. I like impact that the header makes and clear way the site leads you through.
A good example of a how a single column layout can work.