Thanks for rating this design!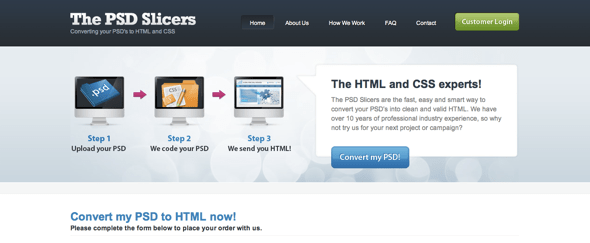 A straightforward site that aids you in converting PSD's to HTML and CSS. The layout and design is adequate for a primarily functional site and does make good use of graphic illustrations.
Good use of a solid typeface goes a long way towards holding a visitors attention!