Thanks for rating this design!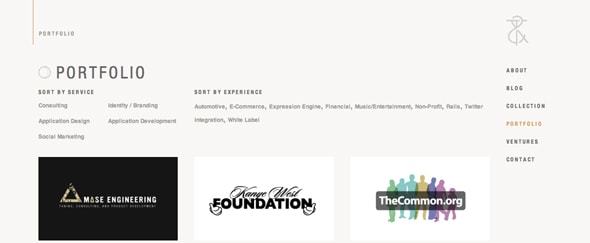 This site features a nice minimalist design theme. The homepage has little else than a vertical navigation area and a logo.
The portfolio design shown above uses a simple grid and contains various sorting features. I like the typography on the site as well as the mild color scheme.