Thanks for rating this design!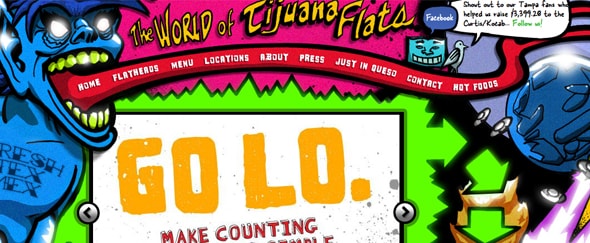 I cannot decide if this site is hideous or beautiful, but it is certainly unique!
The out of control illustrations cover every inch of the long homepage and the head of the monster at the top pops off and stays with you as you scroll!