Thanks for rating this design!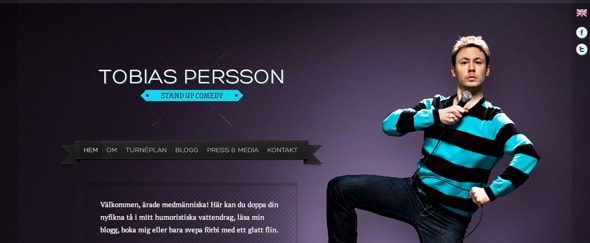 A rather fascinating site for a stand up comic that's bound to divide opinion. I find the movement of the image helps to give some character to the site and isn't too distracting.
I really like the colour palette, the blue here works really well with the overall purple scheme of the site.