Thanks for rating this design!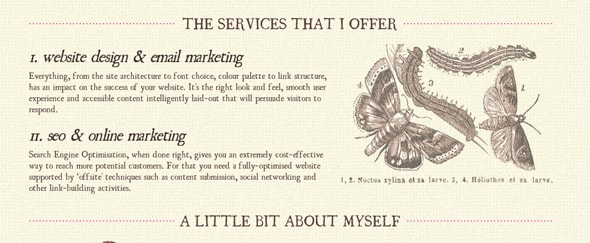 Usually we feature the header of a site but I found the lower content to be much more interesting here.
I love the arrangement of the typography and the old style illustrations on the textured background. It definitely gives the site a book feel that I would like to see accomplished in the header.