Thanks for rating this design!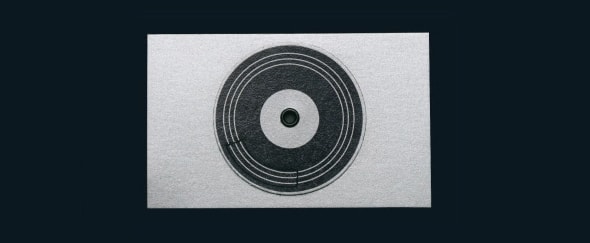 DJs need business cards and you pretty much can't top one that is a turntable! As you spin the record, different information is revealed. An ingenious mechanism that makes your potential client actively want to read your information!
I love the beautiful simplicity of the design and commitment to the concept.