Thanks for rating this design!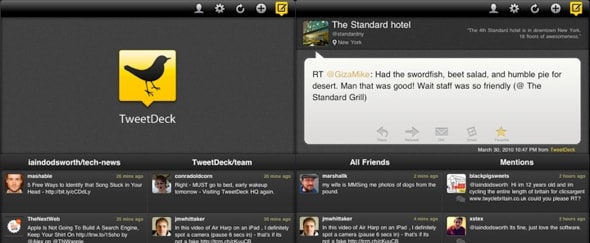 As probably the foremost Twitter client (if you ignore Twitter's own client) TweetDeck has a lot of weight on its shoulders. It certainly lives up to the hype with its gorgeous interface designed specifically for the iPad.
I love the logo and stylish grey colour scheme!