Thanks for rating this design!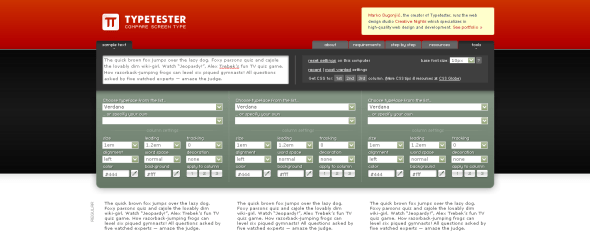 Typetester is a useful service for comparing different typefaces for reproduction on screen. You can select a whole range of different options for the display formatting, and compare three typefaces side-by-side.
The design of the site itself is fairly basic, but produced to execute one task very well. Everything seems very busy at first, but the reason for this becomes apparent as you start using the application.
A great tool for any web designer.