Thanks for rating this design!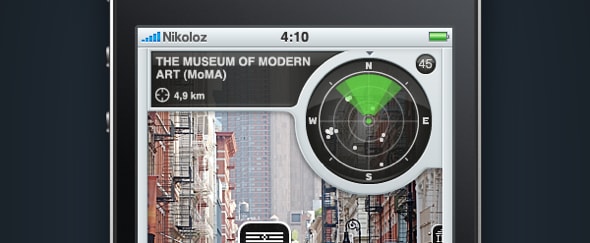 A clean and stylish interface for an augmented reality browser designed specifically for Moscow. The attention to detail is great, a particular highlight for me is the design of the radar as it really helps to give this interface character.
The use of icons throughout it excellent, while the icon designs are certainly unique!