Thanks for rating this design!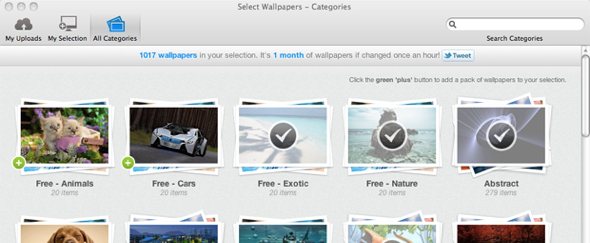 Wallpaper Wizard is a brilliantly simple App that is designed to manage your wallpapers and automatic switching. The interface design is clean and makes great use of good icon design.
I particularly like the wallpaper gallery and the grey tick icons that cover the selected wallpaper packs!