Thanks for rating this design!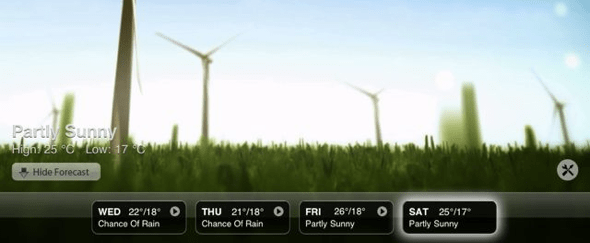 A stunning looking weather App that aims to make full use of the crystal clear iPad screen. The use of huge HD photographs is effective but a little over the top while the actual forecast looks a little subdued at the bottom of the screen.
Overall, a great interface that needs a few little tweaks.