Thanks for rating this design!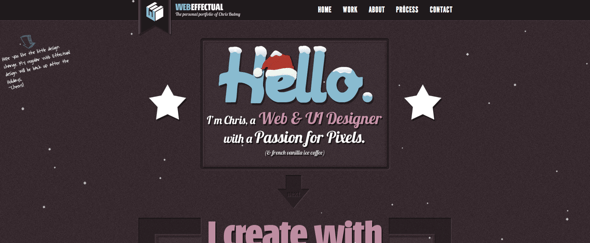 You expect design portfolios to be good and this is no exception. The bold use of text and colour makes for a friendly and welcoming site that urges you to read on!
I'm not a huge fan of the background colour but the beautiful typefaces used throughout more than make up for it.