Thanks for rating this design!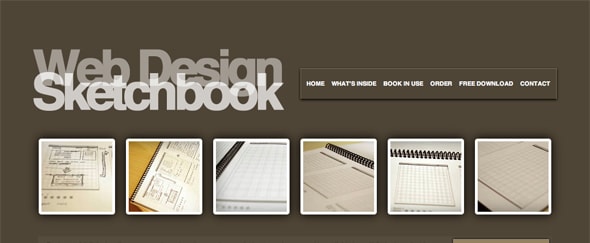 The web design sketchbook is a book containing various tools for mocking up websites.
The website features a nice a simple design that showcases the product well. It is nice to see such a simple layout applied to a product website, which are commonly quite busy.