Thanks for rating this design!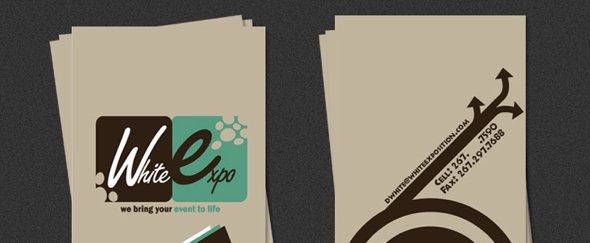 A unique business card design that aims to make an impression.
I rather like the unusual colour choices and that the word 'White' has been included in white. The details on the back are slightly difficult to read but I really like the motion of the graphic.