Thanks for rating this design!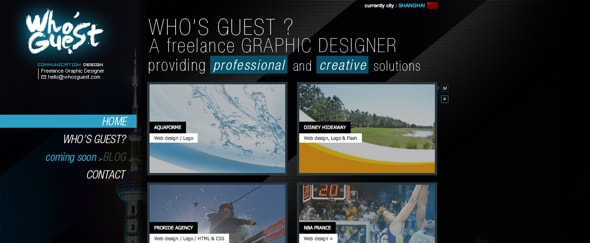 Who's Guest is a good example of a portfolio for a graphic designer. The highlighting effect that comes into play as you scroll over each design is very effective at holding your attention.
I like the faded photographic background but find the overall alignment of the site doesn't quite work for me.