Thanks for rating this design!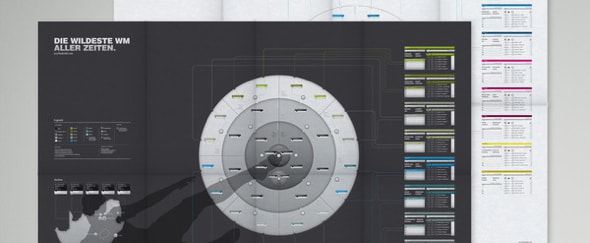 A brilliant calendar design that features all of the information you could have wanted about the World Cup. Its beautiful design ethic combined with its intuitive layout makes for a great user experience.
I particularly like the circular design used here for the final 16.