Thanks for rating this design!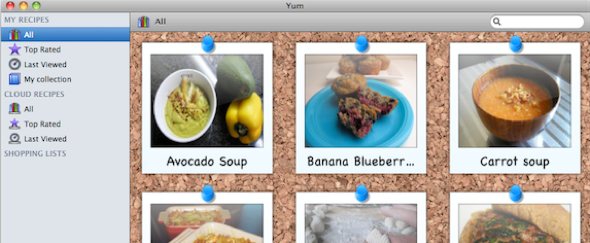 Yum is a Mac App that lets you manage and share your recipes. I like the use of a standardised layout here, everything is where you want it to be!
The use of photos is great, as is the cork texture used in the background.