What's Included?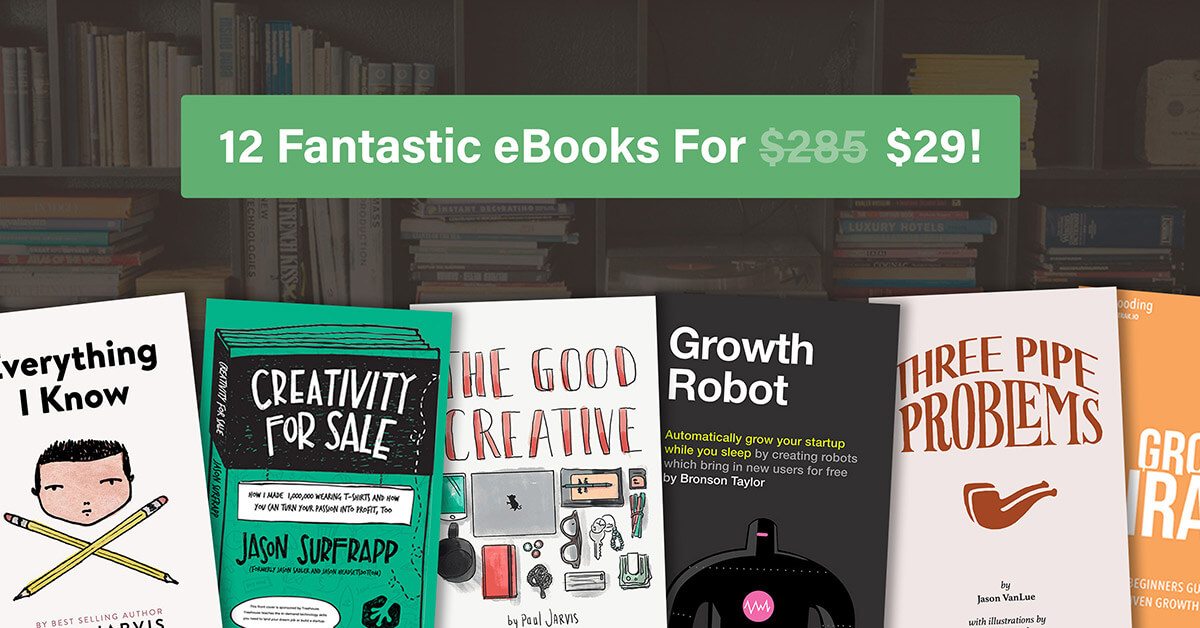 Design for Conversions, by Brian Casel
Staring at a blank screen, trying to design a compelling site for my business, all I could think about was other designers who make it look so easy.
Then I learned the foundational principles of design, which gave me the building blocks I needed to become a more productive designer/marketer.
I'm writing Design For Conversions to teach design to those who see it as a means to an end: To create landing pages and marketing sites that you're proud to show off to the world, but (more importantly), produce results for your business.
Gather the People, by Sarah J. Bray
Gather the People is a human-centered approach to making and marketing for people who would rather make what they love than persuade people to buy it.
It is for those of us who embrace the art of what we do, and believe in loving people well, while desiring to make sustainable work without compromising who we are.
Everything I Know, by Paul Jarvis
The last thing the world needs is another "get-rich-like-me," self-proclaimed expert on what it takes to work for yourself. Anti-guru Paul Jarvis has written Everything I Know as a no-rules guide through uncharted territory with stories based on his two decades of freelancing. It's a swift kick in the creative ass without fairies, unicorns or new-age clichés.
…And Much More!
Growth Pirate, by Liam Gooding
Charge Up, by Claire Deane & Allie Lehman
Creativity for Sale, by Jason Surfrapp
The Good Creative, by Paul Jarvis
Product Hunt Handbook, by Justin Jackson
Email Field Guide, by David Sparks
Three Pipe Problems, by Jason VanLue
Build & Launch, by Justin Jackson
Growth Robot, by Bronson Taylor
Grab the Bundle
The bundle only runs for another couple of weeks, so act fast to grab your copy now. It's a great way to fill up your library of reading for 2016!