Why Are Children's Books Good for Designers?
Children's books are a great gift to the world, and are often credited with developing children's minds and talents. Despite their moniker, however, simple stories can be inspirational for adults as well, and designers and illustrators in particular. The simplicity and fresh perspectives that quality children's literature gives can seldom be found elsewhere.
Get unlimited downloads of 2 million+ design resources, themes, templates, photos, graphics and more. Envato Elements starts at $16 per month, and is the best creative subscription we've ever seen.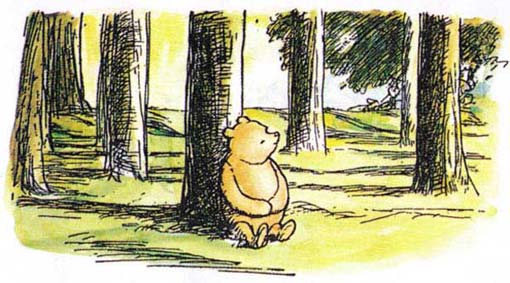 Illustration by Ernest Shepard
I think we can all agree that, in the past few decades, the quality of children's books has dropped significantly. Nearly all of the children's books on the shelves are composed of garish colors, mediocre illustrations and impossibly painful rhyme. The immediate impression is of an adult trying desperately to make a book that will entertain a child for more than 10 minutes but doesn't quite know how to do so. There seems to have been a disconnect between the adult and child minds. We need to reestablish that connection.
A good children's book is invaluable to a designer's day. A quality children's book will both convey and communicate with the mind of a child. Although the mature mind is necessary to an adult (strangely enough), elements of the child-like mind are necessary to anyone working in or appreciative of creative fields. This is exactly the type of mind that designers need to cultivate in themselves.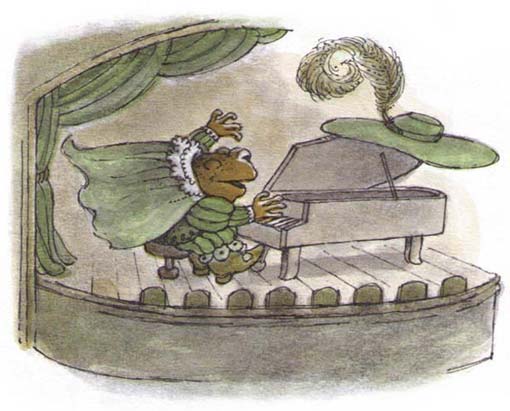 Illustration by Arnold Lobel
Simplicity
Simplicity, because of its nature, can hardly be called a trend. In fact, it could almost be called the antithetical to trends. However, we've seen a wave of simplicity sweeping across web design and print design lately. Simplicity is incredibly important for designers because we need to communicate clearly and concisely or else the message will be lost. In a world swimming with complications and complexity, it becomes difficult to retain that simplicity. Sitting down for a few minutes to read a children's book will help a designer to rethink basic.
Rethinking Basic
Often, in design, the terms "simple" and "clean" are confused with "minimalist." Minimalism, although a powerful design aesthetic, is seldom or never used in children's books. Minimalism is simplicity taken to the point of asceticism, and that is not the way a child thinks.
A child thinks chiefly about comfort. Thus, while the writing and illustration styles of a children's book will not be complex, they will not be minimalist either. A good children's book contains elements of luxury, such as nature, emotions, and simple pleasures such as a balloon or a birthday cake.
Even if you are not going for a minimalist aesthetic on your next web design, there is always room to simplify. There are plenty of excellent quotes on this subject, but since you have probably heard them ad nauseam, I will spare you the repetition! However, the principle holds true. Children's books can help designers to trim away "extras" and leave what will communicate most clearly.
Simple Humor
Children's books show that elementary humor can be quite effective. The mere simplicity of some stories, the way a sentence is written or the obvious nature of what is said, can make an adult smile. Other children's books may contain intelligent wordplay, brilliant rhymes and deliberate confusion of long words. In rhyme especially, the words used can evoke laughter. As a part of simplifying the way our minds work, we can learn to appreciate simple humor on a child's level.
Fresh Perspectives
Do you remember how, as a child, you could make up and act out the most absurd stories and enjoy them thoroughly? The child's mind sees problems from a completely different angle than that of an adult, and is undoubtably more fertile. Reading a good children's book can essentially channel creative power back to the mind because it introduces concepts in the way a child thinks.
Conceptualizing
The fresh perspective is the most important thing a designer needs when beginning work on a new project. Original concepts are at a premium because there have been so many effective designs, and only so much inspiration can come from other designers' work. The idea is everything, and children's books can help with opening the designer's imagination.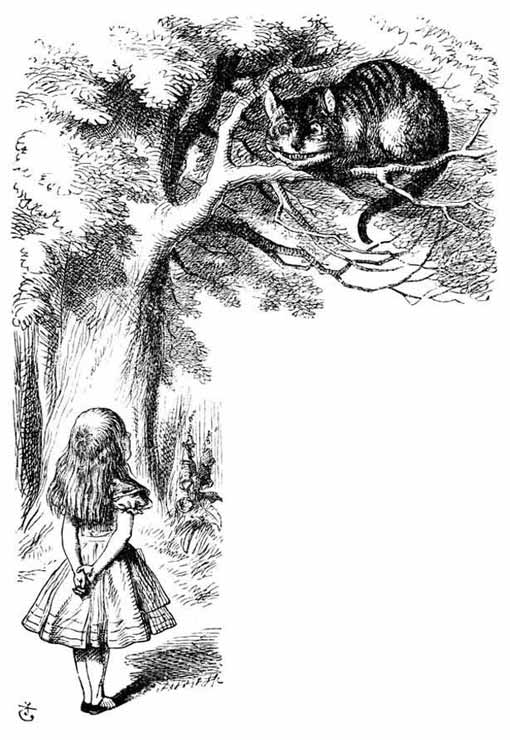 Offline
It has long been a difficult thing to get a designer away from his computer. This is because not only his work but his entertainment and inspiration are usually found online. Something completely different must spark creativity and help open the designer's mind to new concepts. Good humor, intelligent wordplay and entertaining illustrations all put together into a quality children's book present a solution to this problem.
Disguised Brilliance
Because it is somehow simple and child-like, much of quality children's literature isn't recognized as being intelligent. However, many classic children's books offer very bright entertainment for both adults and children. For one thing, the difficulty of truly speaking to a child's intellect makes stories that do so rare and much skill is required to write effectively for children.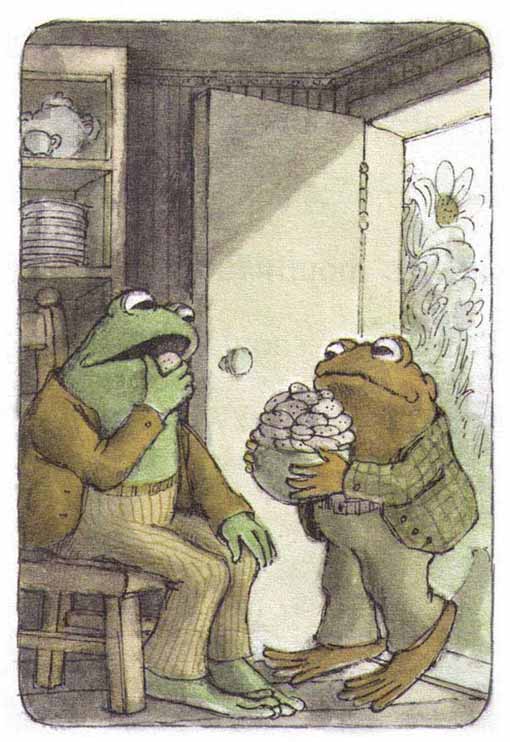 Illustration by Arnold Lobel
Some of the jokes and concepts in A. A. Milne's original "Winnie-the-Pooh" stories or Dr. Seuss's works evoke thought. Lewis Carroll uses quite sophisticated language and manages to stuff five- and six-syllable words into his humorous epic poem, "The Hunting of the Snark," while retaining the rhyme scheme and meter impeccably.
Illustrations also provide inspiration and imagination for designers. They are often complex in a simple way, such as Dr. Seuss's two-page spreads with myriads of tiny details and characters all drawn in his characteristic, simple style. They can even be vice versa, simple in a complex way, such as Maurice Sendak's small but careful illustrations for Else Holmelund Minarik's "Little Bear" stories.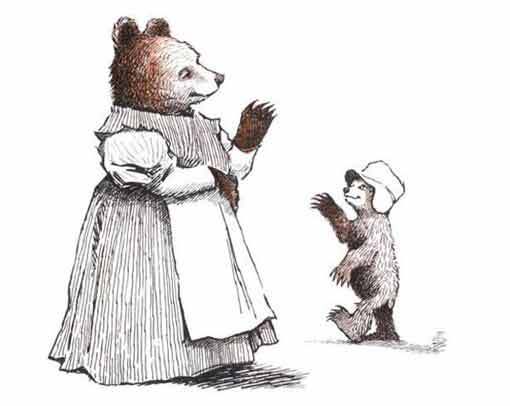 Since we're on the track of examples now, here are a few excellent children's books with good illustrations and content.
Showcase of Children's Authors For Your Reading List
Here is a selection of children's authors, specific books and book series that have quality illustration and content and are of some intellectual value. You will see some very well known ones andpossibly one or two very examples that you have never heard of. They are listed in no particular order.
A. A. Milne
Alan Alexander Milne is best known for his Winnie-the-Pooh series of children's stories. He also wrote quite a few novels, several plays and non-fiction books, but these are not often remembered.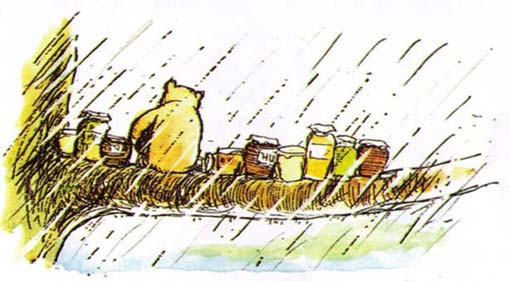 Illustration by Ernest Shepard
The original Winnie-the-Pooh series puts the emphasis on the imagination, with a large proportion of story to pictures. The wonderfully simple illustrations by Ernest Shepard capture the character of the early 20th century characters and the semi-sophistication of the stories' language but leave much of the imagery to be pictured by the reader. With titles such as "Piglet is Entirely Surrounded by Water" or "An Expotition to the North Pole," these classic stories use long words (often misspelled in imitation of children's speech) in a simple manner and are a perfect marriage of simplicity and intelligence.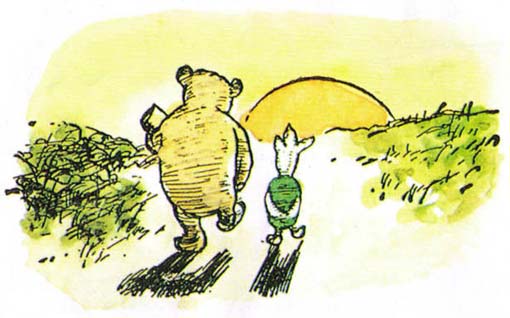 Lewis Carroll
Charles Lutwidge Dodgson, a.k.a. Lewis Carroll, wrote many memorable works both in prose and verse. His normal language mixed with nonsense gives an element of credibility to his wildest scenes. The most famous illustrations to his work are by John Tenniel, but multiple other artists did illustrations for Carroll, some of which are stranger than the accompanying text, if that be possible, and any surreal artist of today would be proud to have them in his portfolio. A master of rhyme and meter, as well as being very imaginative (for disputed reasons), Lewis Carroll wrote some all-time favorites. I recommend "The Hunting of the Snark," a pseudo-epic poem about a crew that goes in search of an elusive creature, "The Walrus and the Carpenter," and other miscellaneous works.
Arnold Lobel's "Frog and Toad"
Arnold Lobel is a successful children's author and illustrator and has an impressive list of book titles to his name, but his "Frog and Toad" series is among his best works. The series is themed on friendship and nature. Frog and Toad are uncomplicated but very human characters with emotions that even adults can relate to. The whimsical drawings add life to the simple stories.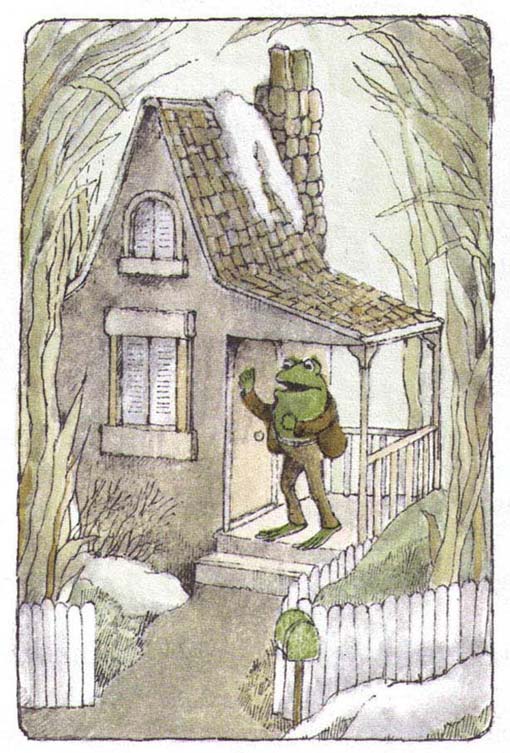 Illustration by Arnold Lobel
Dr. Seuss
Theodor Seuss Geisel, more popularly known as Dr. Seuss, is perhaps the most iconic children's author of the past century. His stories teach lessons that apply throughout life, and the enthusiastic illustrations inspire endless imagination! He is also a master of rhyme, and if he doesn't have a real word that fits, he makes up a word so convincing that you almost look in the dictionary to find out what it means. His scenes are full of exciting flora and fauna. Even in stories featuring humans, such as "To Think That I Saw It On Mulberry Street" or "The 500 Hats of Bartholomew Cubbins," the characters are similar to the creatures and are characteristic of Seuss's personal style.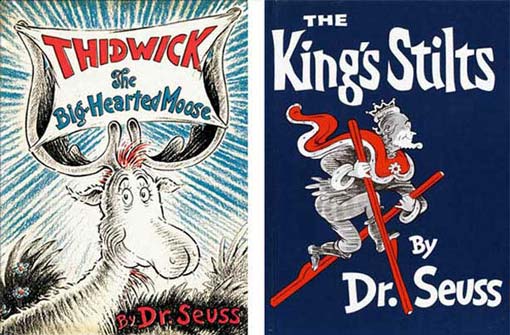 Else Holmelund Minarik
Less known than the aforementioned authors, Else Holmelund Minarik wrote the "Little Bear" series, which was illustrated by Maurice Sendak, another children's author and illustrator best known for his "Where the Wild Things Are." The "Little Bear" stories are excellent at communicating on a child's level and provide an open plane for imagination. The stories, sometimes almost surreal in nature because of the illustrations and simple structure, often have small surprise endings. The illustrations are beautiful, as could be expected from Sendak.
Kenneth Grahame
"Wind in the Willows" is the most famous work by Kenneth Grahame, and for good reason. It presents very round characters and a winding, hilarious plot. It has been the subject for many other productions, including plays and an entertaining musical adaptation by composer Ralph Vaughn Williams and the King Singers. The recording also includes Grahame's children's story "The Reluctant Dragon," about an intellectual dragon who makes friends with St. George and the local townspeople rather than being slain by the knight. Although it can hardly be classified as a children's book, I would recommend trying to find the record somewhere. It is out of production, so it may not be easy. The book "Wind in the Willows" is made even more beloved by Ernest Shepard's iconic illustrations.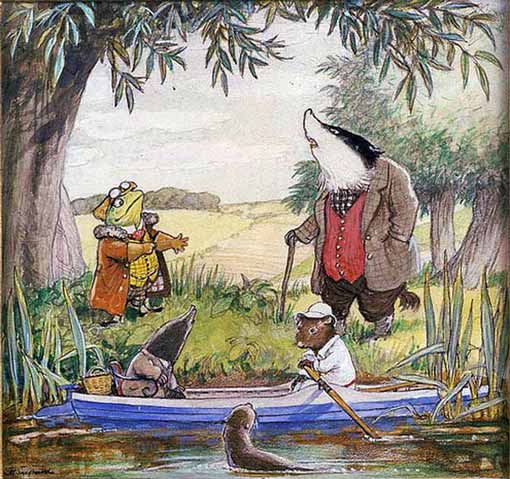 Munro Leaf
William Monroe Leaf, writing as Munro Leaf, was a prolific children's author during the middle part of the 20th century. His most famous work is "Ferdinand the Bull," about a young bull who spends most of his time under his favorite cork-tree (which, incidentally, grows corks like fruit) and smelling flowers but is mistakenly chosen for the Madrid bull-fighting ring. It created some controversy and was actually burned in Nazi Germany because it seemed to support pacifism. The book is illustrated beautifully by Robert Lawson.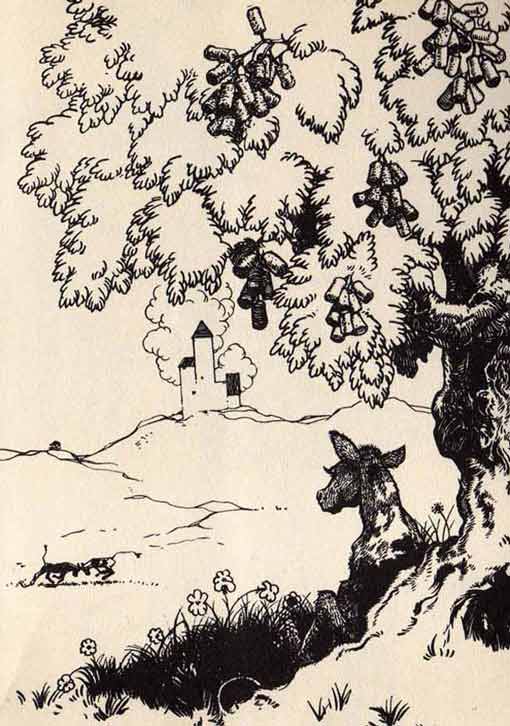 Among other works, Leaf actually collaborated with Dr. Seuss in 1943 to create a booklet about malaria in that was passed out in the U. S. military.
In Summary
To summarize, children's books can be helpful to designers because they train the mind to think in a simpler, clearer way. They can be entertaining and a welcome release from the high-stress adult life or workplace environment. Reading a children's book is a way to get away from the computer screen for just a few minutes in between projects, and can spark the imagination.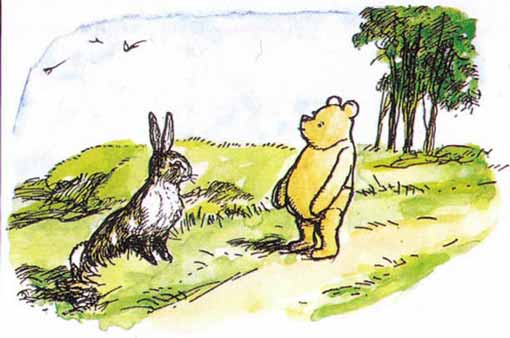 Illustration by Ernest Shepard
What do You Think?
Which of your favorite children's authors did I miss, and what makes them inspiring to you? How about your favorite children's books? I have only covered a few in this short list. We'd love to hear them!