What is Design Curate?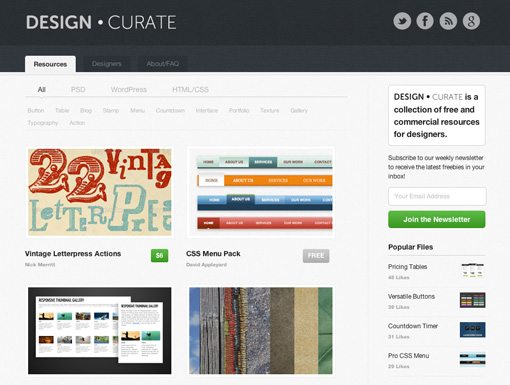 Design Curate is a collection of free and commercial resources for designers.
It's pretty simple. Any free resources are just that — completely free for you to use, incorporate in your designs, and build upon. We're giving something back to the design community, and sharing our love of design.
Our First Freebies
We think you'll really love a few of the freebies that are already available on the site. Here's a quick overview of our favourites: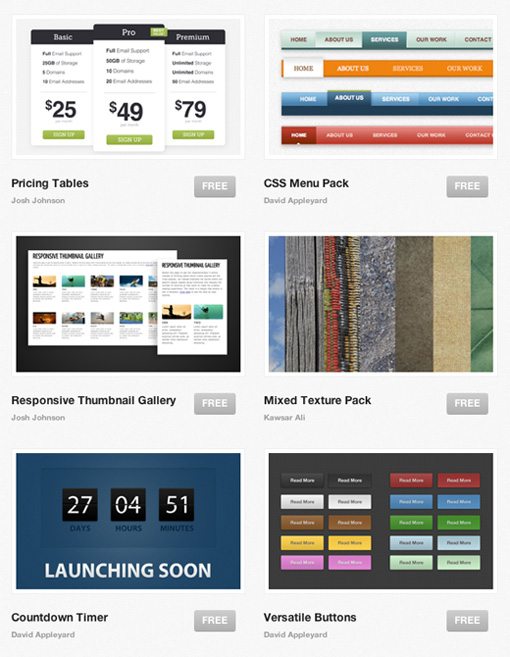 Subscribe
There are plenty of ways to subscribe to the new site, and find out about the latest freebies:
We hope you enjoy everything that Design Curate has to offer, and look forward to seeing you over there!
Submit a Resource
If you'd like to submit your own resource to be featured on Design Curate, we'd love to hear from you. Just drop us an email for more information.