Our Latest Membership Benefits on Creative VIP (And a 48 Hour Offer!)
In July, we introduced a new membership club for designers and creatives — Creative VIP. Since the launch, we've been working hard to increase the collection of exclusive discounts, benefits, and resources offered to members. MediaTemple, FontDeck, GatherContent, PixelKit — the list of benefits for our members keeps growing every week.
It's been a pleasure getting to know some of our first members over the past few months, and we've been thrilled with the response so far. We'd like to give you a quick update on some of our new benefits and discounts today, as well as a one-off, 48 hour discount, if you're thinking of joining.
Get unlimited downloads of 2 million+ design resources, themes, templates, photos, graphics and more. Envato Elements starts at $16 per month, and is the best creative subscription we've ever seen.
Media Temple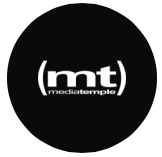 We're proud to recommend Media Temple, and they do a fantastic job of hosting Design Shack, PixelsDaily, and Creative VIP. As a member, you can now save 20% on any Grid or DV package from Media Temple, for the lifetime of your hosting plan.
It's a pretty great saving, which can quickly amount to hundreds of dollars over the course of a year (not bad for your $5.99/month Creative VIP membership…)
Fontdeck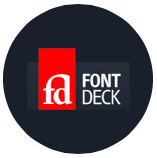 Fontdeck is a professional font solution for beautiful typography on your site. As a Design Shack reader, you don't need us to spell out how great Fontdeck is.
One of the original web typography services, all our members can grab a $25 discount code off your first purchase from Fontdeck — you only pay for the fonts you use in your project.
PixelKit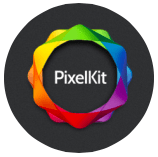 PixelKit are renowned for making premium UI kits and design resources. A huge range of icon sets, UI Kits, GUI elements, and vector graphics, each crafted with pixel perfection.
They're providing a free UI kit for all our members, as well as 10% off any purchase you make from them.
Creoly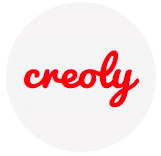 Boutique stationery, books, pads, journals and pens. Creoly stocks a delightful array of different paper and stationery products, for your creative notes, scribbles, and ideas.
A great selection of different brands and products, and you save 20% on every order with your membership.
GatherContent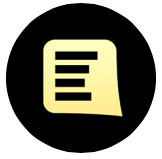 As a designer, working with clients and content can be an uphill struggle. GatherContent makes it simple to plan, structure, and collaborate on content when working with your clients.
As a Creative VIP member, you'll grab an extra month free when signing up.
Plus…
We've been shipping out our first round of goodie bags to all our elite members, to some great feedback. We're continuing to add to our collection of design resources, and have also started accepting new signups in US Dollars for all our international members.
All that in addition to our existing discounts from companies like Squarespace, Name.com, Backblaze, TextExpander, Inkd, and The Smashing Library (to name a few). There's lots going on!
25% Off For the Next 48 Hours
If you want to be part of Creative VIP and start experiencing our creative benefits and discounts, we're offering a lifetime 25% discount, valid for the next 48 hours. We'd love to welcome you as a member.