QuickPost: Meet Safari 5
Well after Steve's keynote address about iPhone 4, Apple quietly released Safari 5, the latest update to its popular web browser. Let's briefly take a look at what's new and what we think of it.
Get unlimited downloads of 2 million+ design resources, themes, templates, photos, graphics and more. Envato Elements starts at $16 per month, and is the best creative subscription we've ever seen.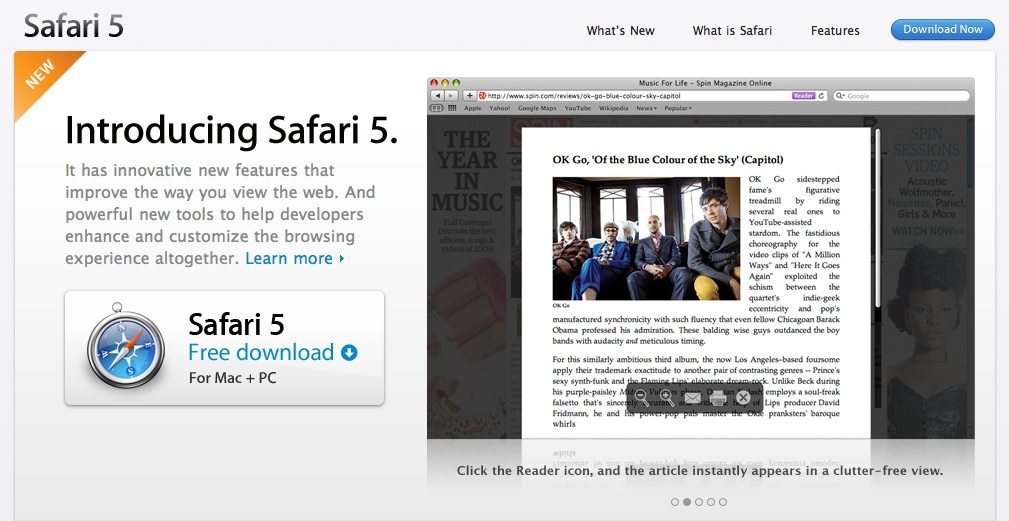 Safari Reader
Surprisingly, Safari 5 features very few new features. The biggest new feature is perhaps the new Safari Reader. When you enter a webpage that's a news story or blog post, you can now hit the "Reader" button in the address bar or hit ⌘+⇧+R to enter the viewer.
Safari viewer essentially strips away any supporting content, styling and advertisements and gives you a stripped down version of the page similar to what you'd find in an RSS feed.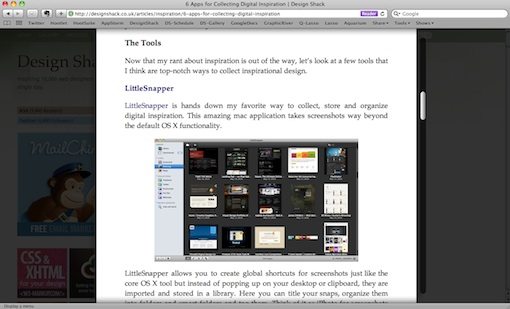 So far I really enjoy using the reader, even more so than I thought I would. However, I've already noticed that it doesn't seem to function well on some sites. For instance, on Smashing Magazine, it filters out many of the images that make up a post. Further, I'd really like to have the option to customize the styling of the text and images in the reader.
HTML5 Support
More important for you developers out there is Apple's continuing dedication to supporting HTML5. A number of features have been added here including full-screen HTML5 video, geolocation, and support for new elements such as header, footer, aside, etc.
Here's the full chart from Apple.com.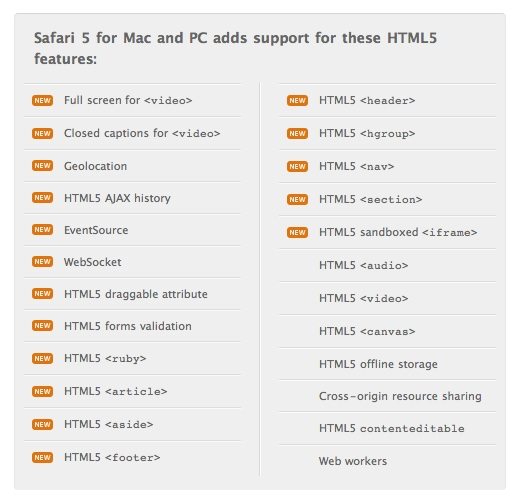 Other Features
Other notable upgrades include a boost in speed (it's supposedly faster than Firefox and Chrome, don't all these browsers claim to be the fastest?) and Microsoft's Bing is now an option in the search bar.
I've also noticed that the autocomplete URL feature seems to have gotten a little smarter. It now adds some additional information after the website as you're typing.

What Do You Think?
Go download Safari 5 and leave a comment telling us what you think! Also be sure to point out any UI changes you spot or share any speed tests you've done.