How to Create a Website With Simbla
With so many different website builders out there, it can be tough to find the right one. Simbla helps you create a professional, responsive website without any code. (It's a win-win.)
That's what makes a website building tool so great. They can help you save time, create a website that functions without a lot of backend know-how and get your site off the ground quickly and easily. Today, we're going to look at how to create a website with Simbla – one of these website builders – and how you can make it work for you.
Envato Elements gives you unlimited access to 2 million+ pro design resources, themes, templates, photos, graphics and more. Everything you'll ever need in your design resource toolkit.
What is Simbla?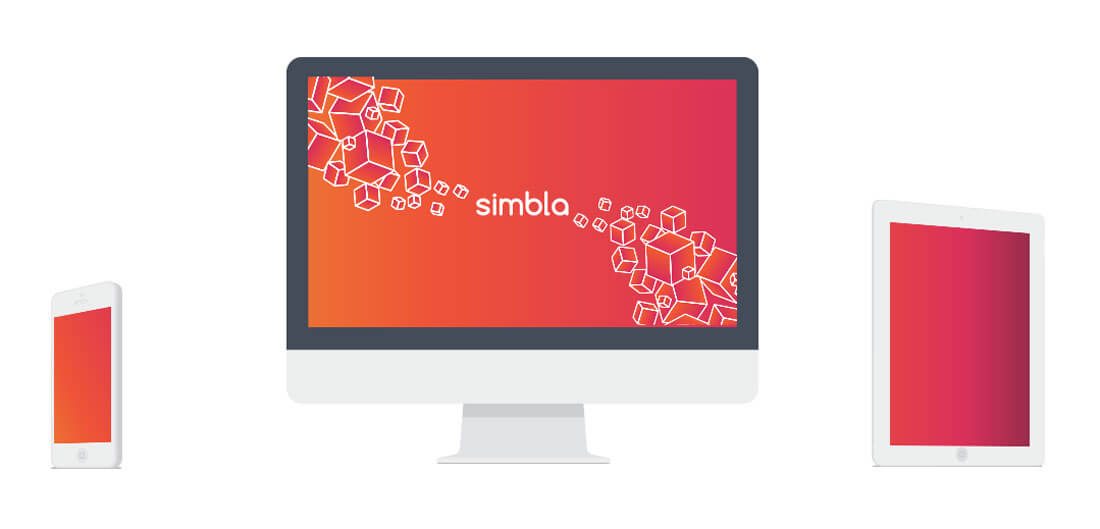 Simbla started based on a need for simple tools to help all people create websites. The company has been around since 2013 and provides a smart and easy website building solution for all kinds of businesses, and is particularly useful for new or small businesses.
The Simbla team has more than 15 years of experience working on web-based platforms and tools and Simbla is no exception. The builder is designed for all device types – it's fully responsive – so that you can get your message to everyone regardless of device type. The interface automatically adapts to any screen or environment from desktops to tables to phones to smart televisions.
And the best part is that you don't have to know a single line of code to make it work. The builder is drag and drop based so all you have to do is find a template you like and start arranging the parts to suit your design style.
Pros of Working with a Website Builder
Using a website builder is one of the best-kept secrets in website design. A builder can help a business of any size create and get online in a hurry, using a set of tools that is rooted in a modern interface.
Other pros include:
Ease of use for an experience level
Pre-designed templates can make it easier to create something that looks great
No coding knowledge needed
Hosting is included with Simbla, so everything for your website is in one package (and you only have one bill)
Constant technological and maintenance updates in the interface so that your site always works on every device (and you don't have to do anything)
Everything is safe and secure; Simbla uses top-notch security standards and performs regular testing
Key Features
There are a lot of different website building tools in the marketplace. Simbla is designed for business websites, and a professional crafts every template and design. With Simbla, you know you are getting a world-class site in addition to usable tools.
Here are a few key features that help set Simbla apart:
Simbla is an easy-to-use, Bootstrap-based website creator. It's fully responsive, providing a universal experience for your users regardless of device.
The tools include a website wizard, which gives you the ability to create a website in minutes. The best part is the wizard template library is that it is constantly growing. There are dozens of places to start your build and the options are nearly limitless.
The theme maker gives you complete control of the design. And you can do it all with just a few clicks.
The entire Simbla platform is based on a drag and drop block system for ease of use. The software functions like many other computer programs that you are already familiar with. But there's a professional mode for advanced users where you can customize the HRML, CSS, JavaScript and media queries. Other special features include a personal image carousel, background video and more.
You don't have to worry about getting search engine optimization with Simbla. It is packed with tools to make it easy for your site to be found. SEO optimization features include an XML-based site map that Simbla builds for you, 301 references, metadata description titles and keywords that are easy for you to insert, friendly URLs and the ability to sync with Google Analytics.
Cool Templates and Customization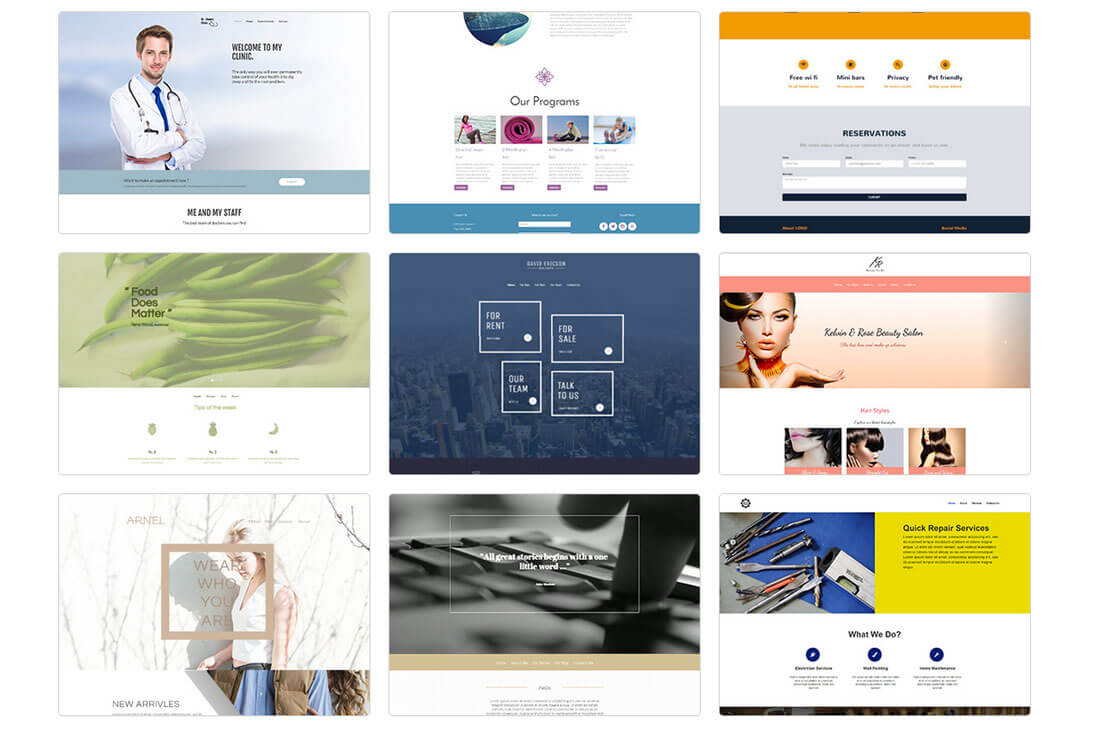 Simbla comes with plenty of templates to help you get started. Unlike some other website builders that only include a handful of options, Simbla is packed with various templates. Scroll through the gallery to find something that is a good starting point for your business.
And then make it your own with as many customizations as you like. Templates are easy to work with and you can change any element, add your images, video or logo and create content that users will come back to again and again. All you need is a few minutes to create something you'll be proud of.
Costs
Simbla is a ridiculously affordable tool. You can have a custom-braded website using your domain for as little as $6 a month. (crazy, right?)
There are plenty of other options with Simbla a well to fit the needs of your business, starting with a free plan. All Simbla plans come with a 14-day money back guarantee.
Free: 300 MB storage, 300 bandwith, Simbla domain
Starter ($6/month): 1GB storage, 1GB bandwidth, custom domain
Basic ($12/month): 3 GB storage, 3 GB bandwidth, custom domain
Advanced ($18/month): 10 GB storage, 10 GB bandwidth, custom domain
Pro ($24/month): 20 GB storage, 20 GB bandwidth, custom domain
Conclusion
Simbla is a website builder that can help anyone get online in no time. The tool is easy to use, affordable and features a modern interface and design.
You can start for free to see how you like Simbla, so there's nothing to lose. It's packed with all the features and tools that you'd like to have in website building software.