How to Make Stock Art Work in Your Design Projects
Sometimes it's hard to create just the right image, texture or illustration for a design project. It might be a result of resources or time, but there is an option – stock art. There are plenty of places where you can buy and download photos, textures, illustrations and user interface elements that can be used or adapted for your projects.
But how can you most effectively use stock art and ensure that you don't end up using the same images as another company or website? Here we'll look at some ways to help you choose the best stock images or vectors for your projects and a tool, GraphicStock, where you can find some great images.
Envato Elements gives you unlimited access to 2 million+ pro design resources, themes, templates, photos, graphics and more. Everything you'll ever need in your design resource toolkit.
Stock Photos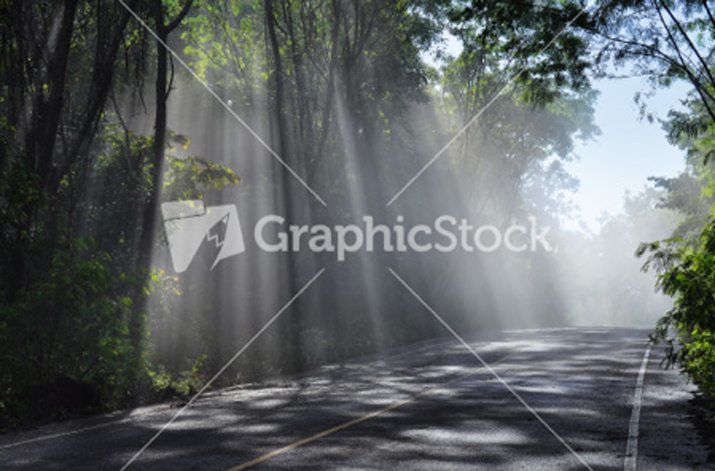 Stock photos can range from anything to a full screen image that you use as a background or large image to a small element in the overall design. The key for most designers when it comes to stocky photography is quality and being careful not to use an image that is commonly used elsewhere.
Here are a few things to think about when using stock images:
Quality: Does the photo have a high enough resolution for your project?
Environment: Opt for a photo that works for your audience (if you are a beach community a photo of people in the mountains might not be appropriate).
Usage: Can you alter or edit the photo to better suit your needs? You may want to change out a background or alter colors to make an image better fit your brand or project.
Value: Are you getting an image that will work with your design in a way that makes sense versus the cost of the image?
Uniqueness: Choose an image that is not the first one that comes up in search or is featured as "most popular" because those tend to be highly used and downloaded items.
Textures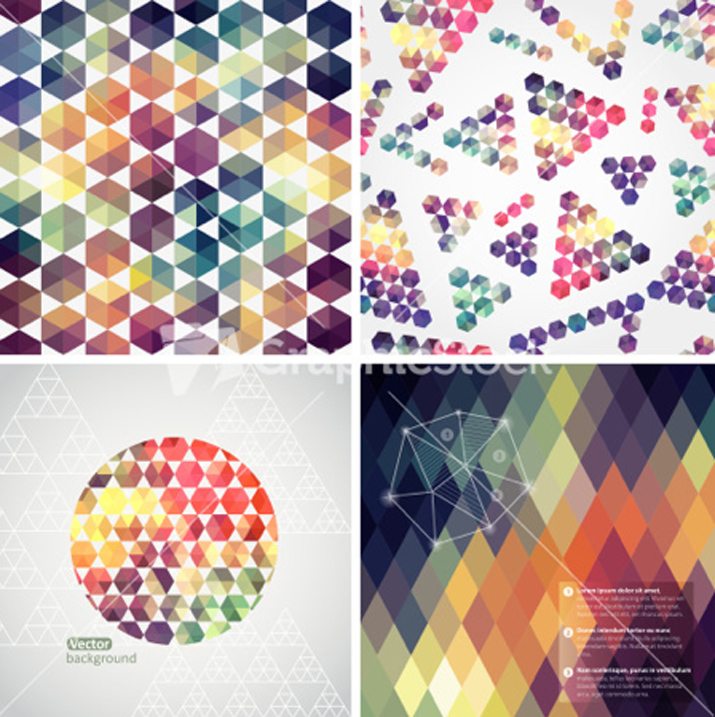 Using textures can be a popular option when it comes to stock art. While there are a lot of free options available, many of these textures are not suited for large-scale or printed projects. The difference between a quality texture or background and a subpar one is in the details.
When downloading a texture, look for these things:
Overall size and resolution: Opt for a vector-based format if at all possible.
Pattern: Be aware of how the pattern in a texture looks. Does it feel uniform and complete? Is it purposefully random?
Usage: Will you need to "sew" multiple instances of the texture together to make it work in your project? Is that possible with the design?
Design: Not all textures are patterns. Opt for elements with depth or unexpected details.
Value: Don't buy something you can make easily. Solid-color backgrounds are not worth buying.
Stock Illustrations
Stock illustration can be some of the hardest to choose from because there are so many things to choose from. There are objects, buildings and landmarks, abstract ideas, themed drawings and so much more. These can also be some of the most valuable bits of stock are in your design toolkit.
When selecting stock illustrations, you want to look for things that match your design style:
Quality: Always download vector. Look for layered files as well. This will make it easy for you to change parts of the illustration if you like.
Style: Thick or thin lines? Classic or funky design? Opt for illustrations that match the tone of your project.
Depth: An illustration does not have to look like a drawing. Many great illustration have real-life qualities to them.
Detail: Opt for illustrations that go beyond simple sketches. Look for nice shading, scale and smoothness.
Alternative usage: One of the great things about vector illustrations is that you can break them apart and use pieces in a variety of ways. Think about ways to use illustrations other than as they are presented to get the most bang for your buck.
Stock Elements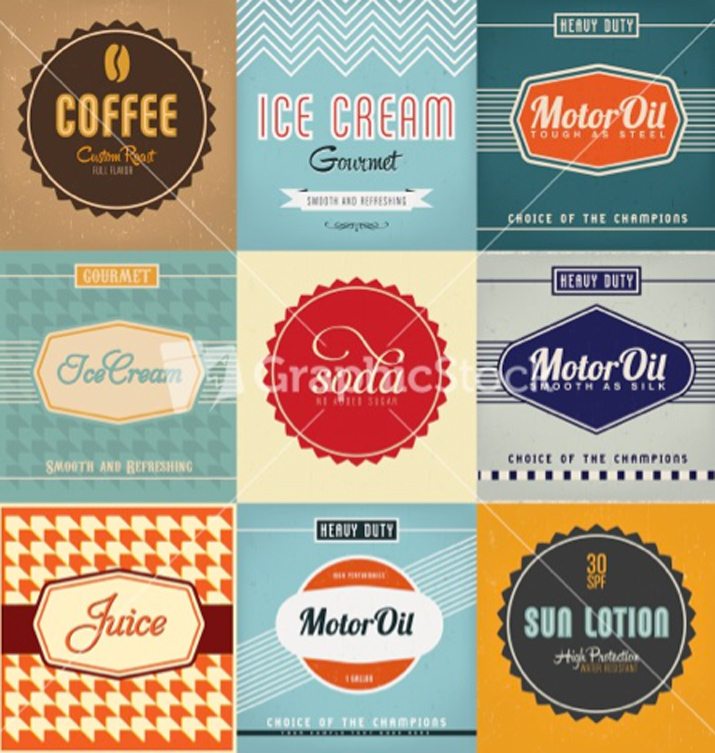 While some people may call them illustrations, there is a while other category of design elements that you can download and use in multiple ways. Buttons, banners, user interface elements, widgets and frames are just a few of the elements that can help you build out some of the detail parts of a design project.
When working with elements, it is important to customize. You want elements that look unique to your project or are "standard" enough that they do not appear to be stock. Here are a few ways to achieve that:
Look for a kit: Download a package of elements to make building easier.
Consistency: When downloading and using elements, work to make sure the pieces match in style and coloring.
Format: Always download vectors. It's almost always necessary to change text or color styles to match your design. (Don't match your design concept to downloaded elements.)
Watch for edges: Many design elements include cut out graphics or elements with specific shapes or edges. Be especially aware of how these fit into your design scheme.
Style: Be wary of elements that don't match your design style. If your design is flat, stay away from elements with strong shadows or gradients. Think about how each piece fits into the design you are creating.
See What's Available From GraphicStock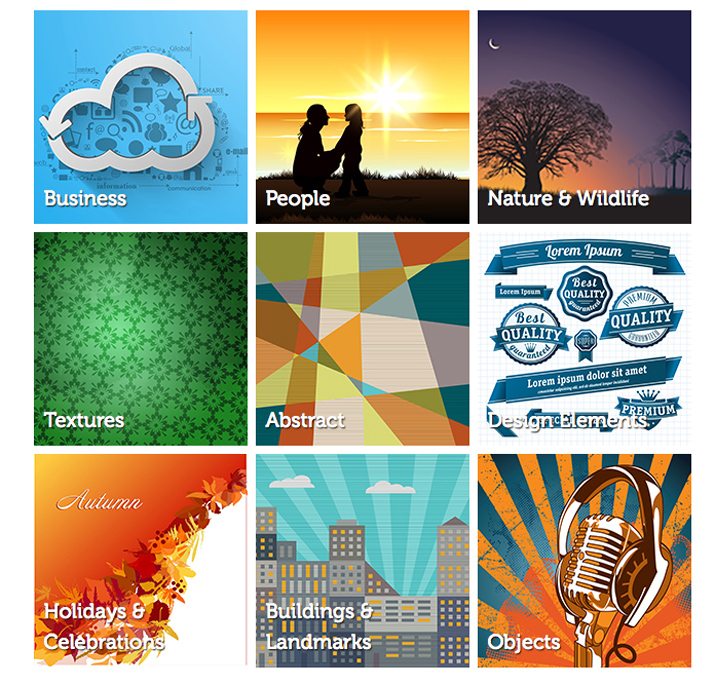 Ready to browse some stock images? Give GraphicStock a spin. (And you can see what they have to offer for free.)
GraphicStock, a subscription-based resource for royalty-free graphics, is offering users a 7-day free trial. Site users have access to more than 250,000 stock images and vectors on the site and membership comes with unlimited downloads.
That's one of the things that make GraphicStock different as well. Users can download and use as many images as they need. There is no pay-per-download fee. Here are the things that users most like about GraphicStock:
Unlimited access to stock art.
Graphics are high quality and can be used in online or print projects.
You can cancel at any time (if you need to) and once you download an image, it is yours to keep.
New content is added all the time, so there are always more options to choose from.
There are no additional fees or licenses with images from GraphicStock. Once you download, you can use it however you want.
Like the idea? Try GraphicStock today. It's free for the first seven days.
Conclusion
Using stock art can be a great tool and asset for designers. Using stock photography, illustrations and other images can help save time and ensure a level of consistency when working with certain elements.
Every designer should have a go-to stock art service in his or her pocket. GraphicStock is one of many options and it is a great one with so many high-quality options to choose from.
Disclaimer: This post is sponsored via Syndicate Ads.