This Week in Design: Aug. 1, 2014
So you're living the dream. You always wanted to be a designer. And you are. And you are pretty good. But now you are bored or burned out. What's next? This week in design, we're looking at what's next and a few things to get you motivated again.
Every week, we plan to a look at major product releases and upgrades, tools and tricks and even some of the most popular things you are talking about on social media. And we'd love to hear what's going on in your world as well. Have we missed anything? Drop me a line at [email protected].
With Wix, you can create better websites with mobile-responsive templates, seamless drag & drop, and unlimited customization. Choose from 800+ stunning templates for any industry, sell your products or services, start a blog, and make smart decisions with clear analytics.
Start building for free today, and see just how quickly you can create a stunning, on-trend website.
If You are Burned Out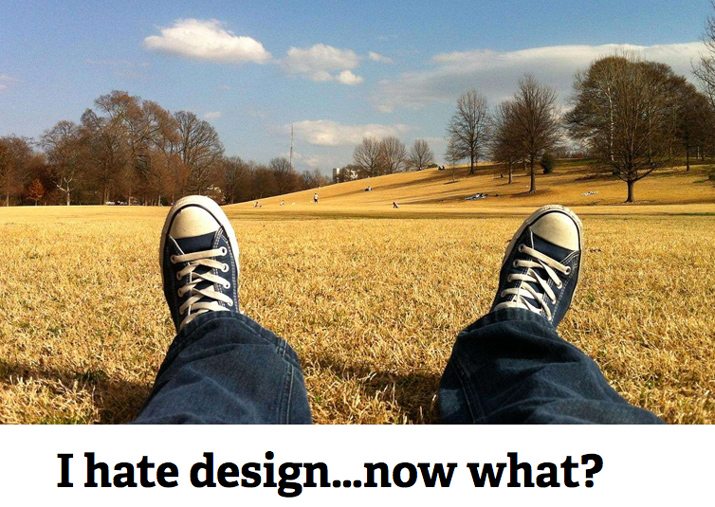 A recent article for Webdesigner Depot, "I Hate Design … Now What?" simply nails it. Writer Cameron Chapman describes a feeling that we have all encountered at some point – burn out.
That burned out feeling makes you hate design, or your job, or just leaves you bored an uninspired. But you can beat that feeling and get back on track again. As Chapman explains you really are at a crossroads and have three options: Quit and get another type of job, keep chugging along or find a way to re-energize your passion.
There are many ways to figure out which of these three options are best for you. But it is a good conversation to have with yourself periodically anyway. Maybe even before you get to the I-hate-my-job-and-design stage.
Here are the things the article suggests considering when you are thinking about your place in the design world:
Figure out why you are unhappy
Find new inspiration
Challenge yourself in new ways
Find a mentor or mentor someone else
Learn something new
Build a team
Outsource and delegate
Set new goals
Stop procrastinating
Take a little time off
Be thankful for what you have
Great advice all around. And things we sometimes forget. What did you do last time you fell into a design slump? How did you break out? Share your ideas and tips in the comments.
If You Want to Explore Trends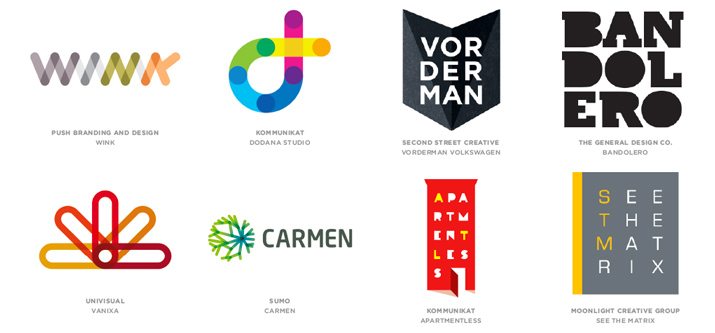 "That logos have to be scalable has always been understood. But our perception of 'small' has changed, in some cases 'tiny' is being rather generous."
Logos are an integral part of the design process. Almost every company/brand/website has one. But have you ever stripped away the exterior design of a logo and thought about it in terms of trends? LogoLounge did just that with "2014 Logo Trends."
The in-depth look at how we are collectively designing logos so far this year is quite fascinating. There are very distinct things that designers are doing and choices that are being made. (After reading this article, I started to see these pieces and trends everywhere.)
What's even more interesting is some of the things that are impacting logo design trends, in particular mobile design. (The study looked at more than 24,500 logo submissions to the site for this research.)
"The fact that so many people now view the world through a window the size of a business card has spelled an inevitable change in logo design," writes Bill Gardner in the report. "It used to be that minute favicons had to be kept extremely simple: Now, as a rule, logos must be as well, but that doesn't mean boring. Designers continue to push back and evolve the meaning of 'simple.'
"That logos have to be scalable has always been understood. But our perception of 'small' has changed, in some cases 'tiny' is being rather generous. Dimension and detail are necessarily removed so that these logos read properly on mobile screens. Designs have become more and more flat. Surfaces are plain and defined by mono-weight lines."
In addition to influences from mobile, some of the biggest trends of the year have been in imagery. The study found plenty of mountains, acorns, bees, digital controllers, symbols, and two elements that are especially popular in web design – faceting and flat design.
If You Want to Think Forward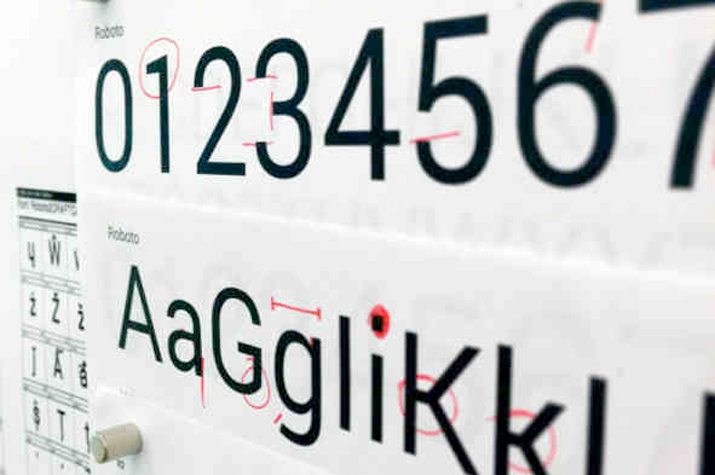 Google is well-known for innovative ways of thinking about business and design. So this headline in New York magazine caught my attention: "Google is Designing the Font of the Future. Here's How."
The "font of the future?" That's pretty bold. But then I read on and this is a fascinating story of how Google is working and reworking typefaces for mobile platforms. And it all comes down to the tiniest of details.
The company spent a year making over its Roboto typeface. And while some of the changes are only visible to trained typographers, the differences can mean a lot when it comes to how people feel about looking at and reading on a variety of devices. "Typography is kind of the skeleton. It's the unsung hero," Matias Duarte, Google's vice president of design, told the magazine. "We're trying to give people one logical, consistent system."
The look at this simple font and it's evolution (and sheer number of revisions) is impressive and is a good lesson on how to think more forwardly and take your design projects to the next level.
If You Want to Learn Something New
We don't always think of design and programming as going hand-in-hand. But maybe we should. More and more designers are programming and more programmers are learning design. It does not mean you have to be an expert in both fields, but it does present the opportunity for a new challenge.
Mashable recently published a great roundup of the 10 programming languages you should learn in 2014. I will be the first to admit, that with more than half of 2014 in the books, there is no way I will be able to check everything off this list. But maybe I will try to learn just one really well.
Here's the list. Visit Mashable to learn more about each specific programming language and how it is used. The article also provides a few great learning resources for each language so you have no excuse not to try at least one of these out.
Java
C Language
C++
C#
Objective-C
PHP
Python
Ruby
JavaScript
SQL
And while you are thinking about it, you might want to add Apple's Swift to that list if you are planning on creating anything for iOS devices as well.
If You Just Want to Have a Little Fun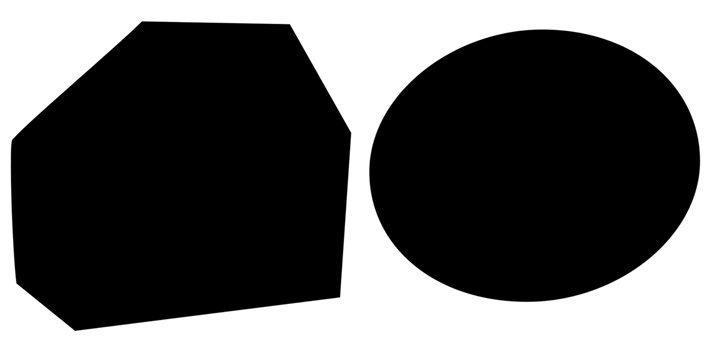 Creative Review has a new fun little game on its website: "Spot the Stop." The quiz is designed with pieces of typography – the stops – and you are supposed to identify the typeface used. (You get extra credit if you also know the designer and year of release.)
The game is pretty challenging. So here are a few hints to get you started. All of the typefaces are from the Monotype archive, are from a rather modern ear (1948-2009) and include some of the most used typefaces around.
Good luck!