This Week in Design: Dec. 26, 2014
With the new year comes plenty of new updates and design tools. This week in design as we bid farewell to 2014, we'll look at some trending updates from Adobe and Bing. We'll also look back at a few things that we loved in 2014, including some of the best-designed maps of the year.
Every week, we plan to a look at major product releases and upgrades, tools and tricks and even some of the most popular things you are talking about on social media. And we'd love to hear what's going on in your world as well. Have we missed anything? Drop me a line at [email protected].
Get unlimited downloads of 2 million+ design resources, themes, templates, photos, graphics and more. Envato Elements starts at $16 per month, and is the best creative subscription we've ever seen.
Adobe Releases App Updates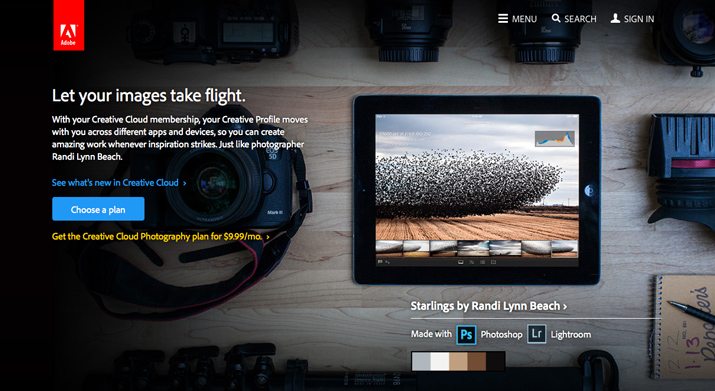 This month Adobe released a few new and major updates to some of its apps for both the desktop and mobile/tablet versions. One of the most important might be the addition of auto-saving functionality to Illustrator Line and Photoshop Sketch so that everything uploads to the cloud as you work.
Both mobile productivity apps are more integrated with some fun tools as well, supporting the Pencil by FiftyThree and Wacom Intuos Creative stylus pens for drawing. (Both are great tools if you do any work by hand on your tablet.)
Adobe also released a ton of updates and features for its collection of video apps. These are tools that are likely to help anyone who is designing in with video and short clips in mind, as more designers are learning to work with them. (On a side note, as someone who came up designing for print, Adobe video tools are a good option because you don't really have to learn to software because it includes plenty of familiar controls and functions.)
Here are some of the video tool highlights:
GoPro CineForm codec support enhancements in Premiere Pro CC and Media Encoder CC
Ability to set transitions and still image default durations in seconds or frames in Premiere Pro CC
Scripting improvements for text layers in After Effects CC
New keyframe icons in After Effects CC
Expression access to dynamic layer bounds, including text layers in After Effects CC
Improved usability of Color Wheels in SpeedGrade CC
And plenty of bug fixes to improve stability across all of the video editing tools
Bing Updates Apps for Search
One of the top 25 websites in the world, Bing, recently updated its iPhone and iPad search apps with a whole new design. The redesigned home screen features big images for what they call "beautiful and fast web search." In addition the update includes voice search options as well within the app.
The highly visual update is clean and fun. It includes great user interface features that include swipe to perform functions such as displaying the weather, trending stories or images and custom image backgrounds. The search app also allows for notifications and make it easier to navigate between pages.
It's nice that Bing is working to make search more visual and fun. My only complaint is the logo. I have a difficult time associating with search. The app is available as a free download from the iTunes store.
Best Maps of 2014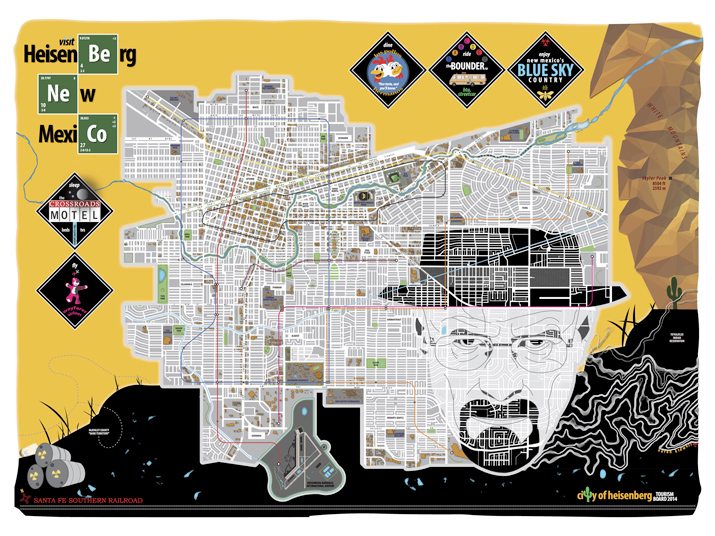 When you think of the word map, locations and direction likely come to mind. But a map does not always have to show roadways and topography. Great maps put together any type of data into a visual format that makes complex information easier to digest.
Wired magazine put together a great gallery of the best maps of 2014, which include everything from tradition street views to fictional usage to satellite images. "We love maps that have a story to tell, the kind of maps where the more you look the more you see. Sometimes we fall for a map mostly because of the data behind it," says writer Greg Miller in "Our favorite maps of the Year Cover Everything from Bayous to Bullet Trains."
It would be hard to state it any more clearly. In that spirit of great visual date, here are five tips for creating great maps:
Plan and understand the content
Create a route with starting, mid and end points
Boil down information to a simple form
Entice with related visuals or graphic representations
Include landmarks or reference information that users can clearly pinpoint
Instagram Adds New Filters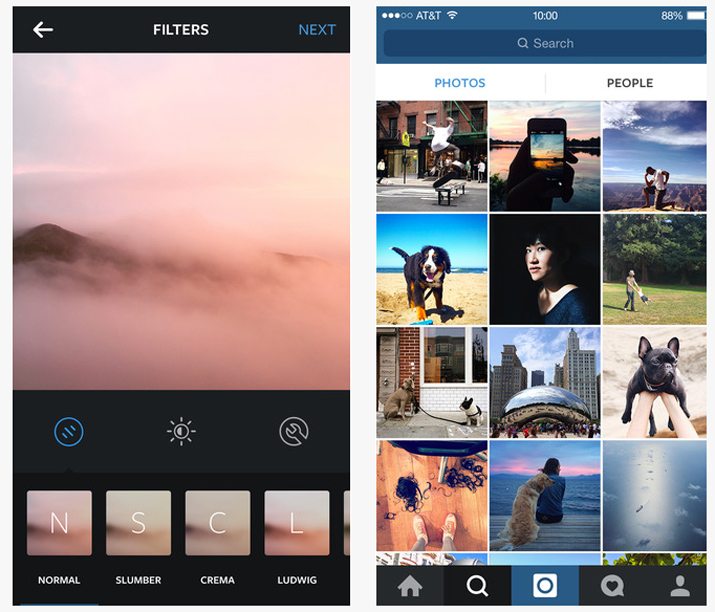 Instagram released five new filters and made some changes to the design of the interface this week. The new filters – Slumber, Crema, Ludwig, Aden and Perpetua – will show up in every account with the update.
The new look is a little bit harder to figure out, but new features such as being able to rearrange the filters based on preference is especially nice. (Tap and hold to rearrange and hide filters on the Filter screen. Tap the Manage icon at the end of the row to add filters back.) The new interface is a little more streamlined in the photo upload and filtering screens but remains unchanged after upload.
While not a design tool per se, this update has garnered some response from designers who say the new filters might filter a little too much. What do you think? Share your thoughts with us in the comments.
Just for Fun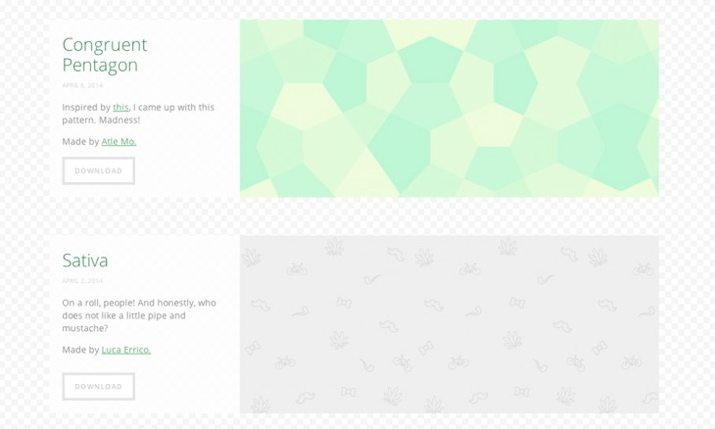 The Next Web has complied a list of "40 free Resources Every Designer Should Know." And they are not kidding. From tools you are likely using – ColourLovers – to ones you may have never heard of – Kaku, this list is packed with tools that will become essential to your daily workflow.
We're not going to list them all here – you'll have to visit The Next Web for that – but here are five of my favorites. Hopefully you can find a new tool to love from this list.
Subtle Patterns has a gallery of more than 400 options.
Gridzzly allows you to make printable grid paper.
Makeappicon resizes your images to perfect icon sized templates.
WhatTheFont! matches a screen shot to a database of type to give you a match.
Behance Presentation Builder has a PSD action that makes quick work of your portfolio.