This Week in Design: Feb. 14, 2014
We're feeling the design love this week in honor of Valentine's Day. So the roundup includes a few things to crush on, including an opportunity to write a love poem to the web and a few card designs for your sweetheart.
Every week, we plan to a look at major product releases and upgrades, tools and tricks and even some of the most popular things you are talking about on social media. And we'd love to hear what's going on in your world as well. Have we missed anything? Drop me a line at [email protected].
Get unlimited downloads of 2 million+ design resources, themes, templates, photos, graphics and more. Envato Elements starts at $16 per month, and is the best creative subscription we've ever seen.
Last Minute Valentine's Day Cards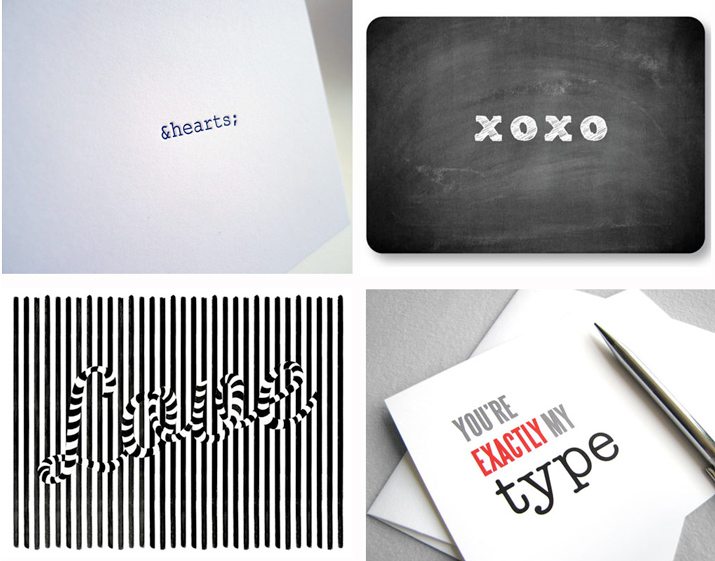 You know what today is, right? Valentine's Day. But if you forgot to grab a card for your sweetheart, it's not too late to develop something clever.
Design Milk put together an awesome collection of 20 well-designed cards for your inspiration. These are not the traditional mushy cards from Hallmark, they are simple and the design is quite inspiring.
Just one look at this collection really made me want to create a card of my own. And what's more special than something you created especially for your love? (Even if you did start working on it this morning.)
Gunn Report Winners Named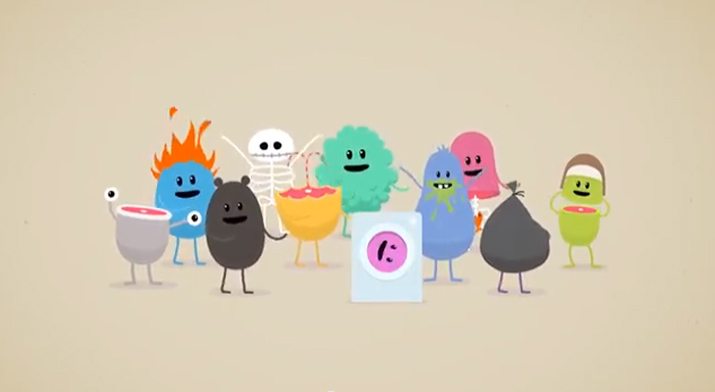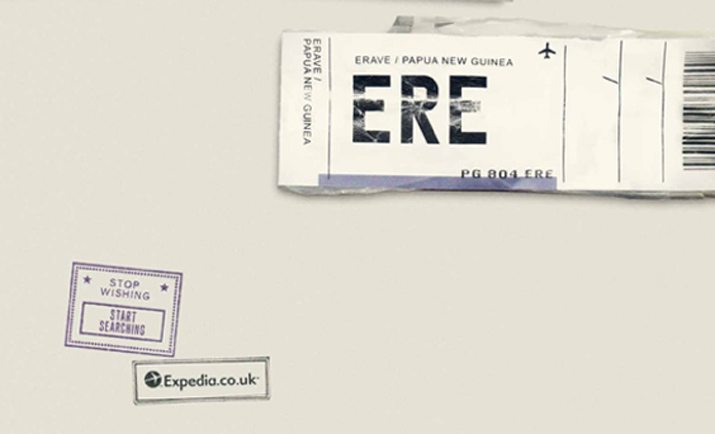 Some of the top advertising campaigns, featuring some of the best design, in the world were complied in this week's release of the Gunn Report. The annual report combines winners' lists from all the most important advertising contests around the world. The 2013 report looked at 46 of the world's top shows and their winners' lists in film, print and digital design.
The major highlight of the report was a clever campaign by McCann Melbourne for Metro Trains, "Dumb Ways to Die." This campaign has been viewed more than 71.5 million times on YouTube and features a simply designed animation in a flat design style. (The little song is pretty catchy, too.)
Other top winners included a cleaver print design from Expedia, and campaigns by some of the most well-known brands in advertising and design such as Nike, Volkswagen and Google. To see all the winners, you can download the full report.
Geography of the Internet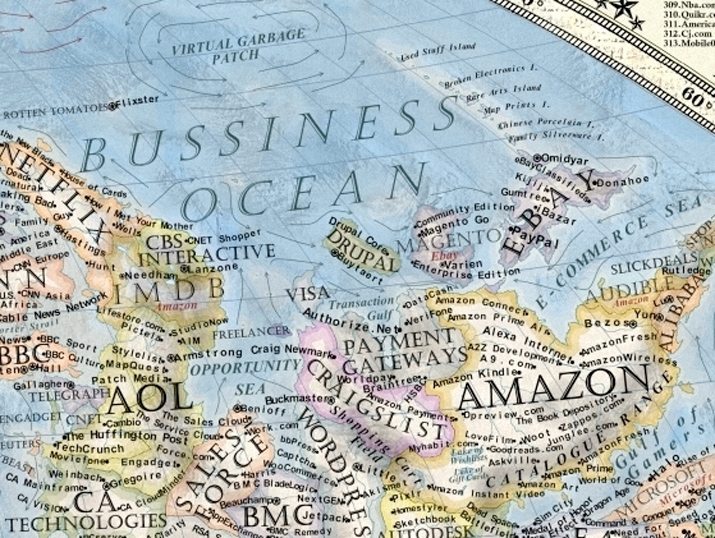 Designer Martin Vargic recently created a world map that went viral. But it's not just any map; this design reimagines the world as pieces of the Internet. From popular websites to web giants, Apple to Amazon, the poster print shows the scale of each company.
My map is divided into two distinct parts," Vargic said in an interview with The Independent. "The eastern continent, the Old World, showcases software companies, gaming companies, and some of the more real-life oriented websites. The western part, the New World, is composed from two major continents; the northern one showcasing social networks, search websites, video websites, blogs, forums, and art websites."
The massive design project really is a credit to what you can imagine when you think about things differently. The map, which has been an Internet sensation in the last few weeks, started as an Indiegogo project. Vargic said in the description that he hopes to break out from freelance work and open his own online store.
29 Ways to Stay Creative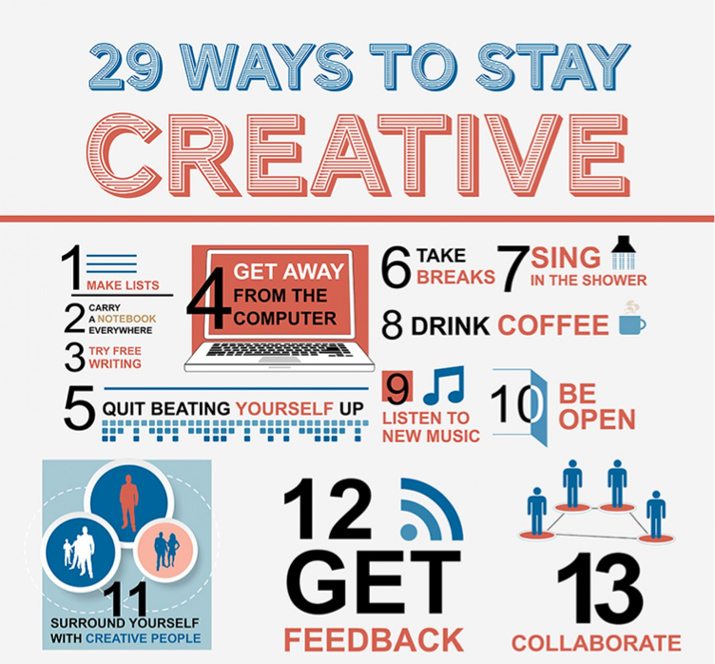 While we are talking about love, how about this infographic detailing 29 ways to stay creative? As designers we all know that sometimes the creative vibes just don't come, but there are ways to break the rut.
Some of my favorite suggestions? Quit beating yourself up (No. 5), collaborate (No. 13) and go somewhere new (No. 17). You can see all 29 suggestions at Visual.ly.
What do you do when you are stuck in a design rut? How do you break out of it? Share your ideas with us in the comments.
Enter Love is In the Air Poetry Contest
Want to go to the Future of Web Design conference in London? Have a knack for poetry? Then this is the contest for you (but you have to act fast.) Design Shack and Future Insights have teamed up to reward one person a free 2-day pass to this year's event, happening April 7-9.
Here's how you can enter:
Compose a short love poem to the web.
Tweet your poem with the hashtag #FOWDSHACK by 17:00 (GMT) today.
The winner will be announced Monday by Future Insights.
The Future of Web Design is a conference that focuses on trends, technologies, and stars that make the web beautiful. The event is designed so that you can choose different workshops from one of two tracks to make the most of the experience for you. Some of this year's speakers include CSS Wizadry's Harry Roberts, Yiibu's Stephanie Rieger and Media Temple's Jon Setzen.
Good luck. We hope to see you there in April.
Conference Targets New Designers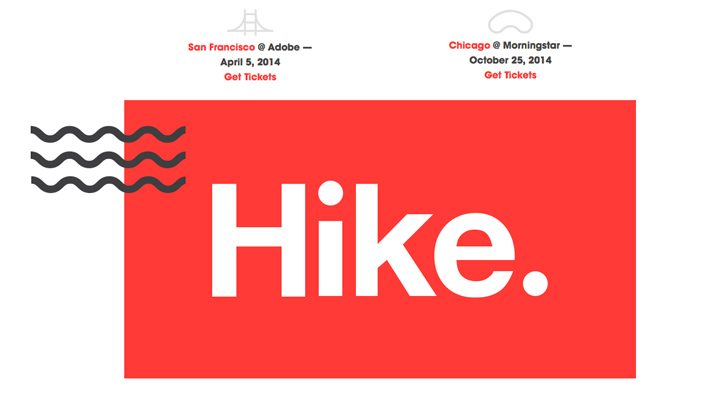 New designers looking to gain insight on the industry, talk about design and learn what it takes to go pro might be interested in the new Hike conference. This first-time event, in San Francisco and Chicago, is a day of workshops and speakers that is supposed to help you jumpstart your creative vision and career.
The San Francisco event is April 5 at Adobe and moves to Chicago Oct. 25 at Morningstar. Tickets are on sale. Planned speakers include Scott Thorpe of MacFadden & Thorpe, Alice Lee of Dropbox, Brain Singer of Facebook, Stewart Scott-Curran of CNN Digital and others.
Fun Freebie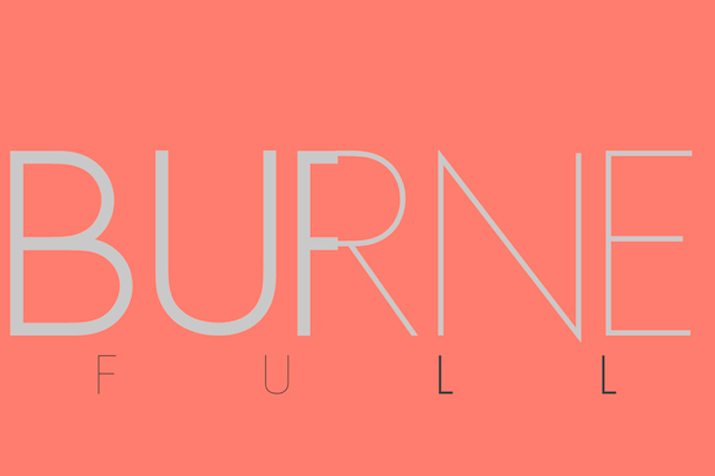 I am totally digging the Burne typeface that Creative Market is offering free to members this week (Through Feb. 17). The simple sans serif typeface has a modern look and feel and with several weights available should be easy to use in a variety of projects.
This freebie includes both a web font license and web font files, making it a nice alternative for digital projects. Creative Market is free to join and is a great resource to find design kits, templates, themes, fonts and other tools.