This Week in Design: Feb. 21, 2014
PayPal has moved to video, jumping on something that we will likely see as a big web design trend this year. Because of this design update, creativity is on my mind as well as the overarching theme this week.
Every week, we plan to a look at major product releases and upgrades, tools and tricks and even some of the most popular things you are talking about on social media. And we'd love to hear what's going on in your world as well. Have we missed anything? Drop me a line at [email protected].
Get unlimited downloads of 2 million+ design resources, themes, templates, photos, graphics and more. Envato Elements starts at $16 per month, and is the best creative subscription we've ever seen.
PayPal Gets an Update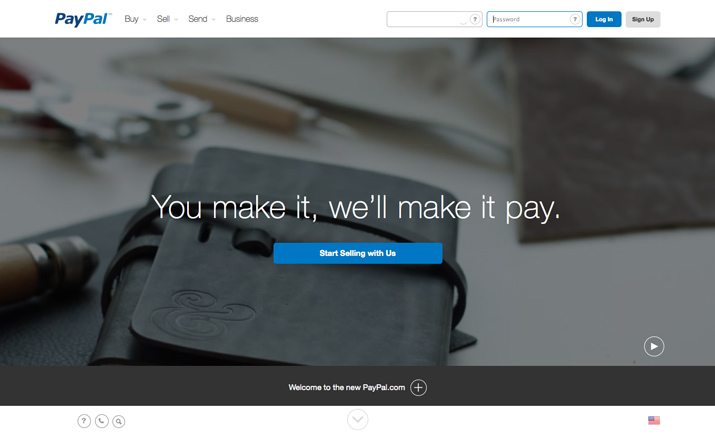 After design tweaks last year, PayPal has another new look for its homepage. The bigger bolder display includes a full frame video image, something that is trending for a lot of web designers.
The landing page also features a sleeker design scheme that is flat. From icons to typography choices, everything about the homepage is on trend. The traditional bright blue of the brand is used throughout the design, another homage to the ideals of flat design using bright color.
Once you log in though, the site looks the same. The flat features from the homepage have not been implemented throughout the site and it has a more "traditional" look and feel, with a more skeuomorphic design that includes plenty of shadows and texture.
My overall impression? The homepage refresh is nice. I like the flat design scheme for this site and hope that the design concepts end up being used throughout. (It's a little jarring right now to have one look before logging in and another afterward.)
Link Rot Is a Future Problem
Tim Murtaugh recently wrote a great piece for A List Apart that details how designers and developers can help protect against links "rotting" over time. From sites that get disabled to URLs that just don't work anymore, it is a common problems that some links will eventually die.
But you can help you links and content live on even if the original source goes away. In this case, he is thinking about links provided on the popular CodePen. And even better he has two-step solution:
Save the code locally.
Alter the embed code.
Murtaugh's article really is a great bit of food for thought and is definitely worth reading over at A List Apart.
Websites To Help You Feel More Creative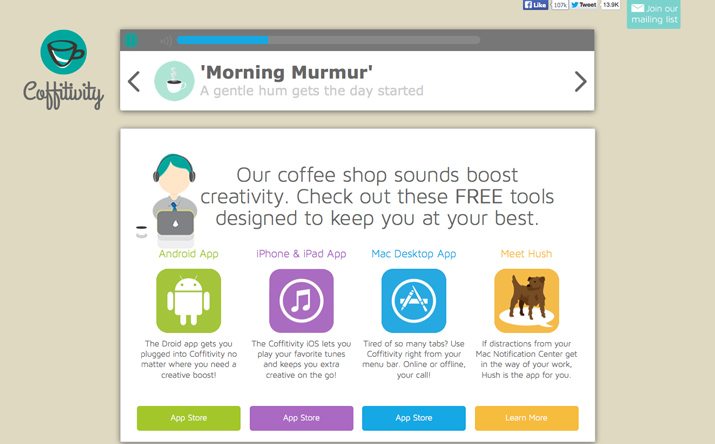 Some days we all just need a little creative boost – a shot of virtual espresso for your brain so that the creative thought comes easily. And the blog over at Creative Market has five great sites to visit and help get you thinking more fluidly.
I will admit that I have already visited several of these sites and found them incredibly engaging. Not only are they well-designed (great for jump-starting creative thought) but also packed with other ideas to make you think from ideas about working to serving as a showcase for great visuals.
The five site list includes Coffitivity.com, The Creativity Post, The Skype Collaboration Project, Tumblr and Languageisavirus.com. Head over to Creative Market to learn more about each site and get a little preview.
WordPress Themes Made Easy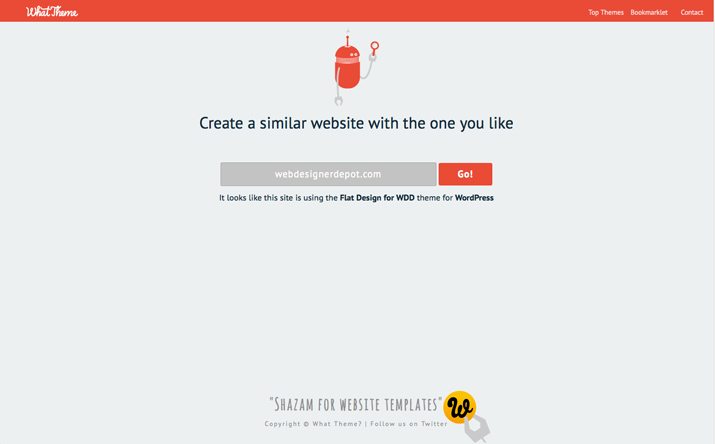 Have you ever looked at a site and wondered "is there a theme for that?" The site What Theme answers that very question in a matter of seconds.
All you have to do is visit the site, type in the URL of the site in question and the tool tells you what theme the site is using. Plus, it give you a link to the actual theme so you can check it out. But there is a catch. This only works for sites running on WordPress.
The end result is pretty neat. Just be careful not to spend hours finding out what the skeletons of some of your favorite sites are. In addition to theme search, What Theme also ranks some of the top WordPress themes and includes a bookmarklet. Happy searching!
What's New in Creative VIP?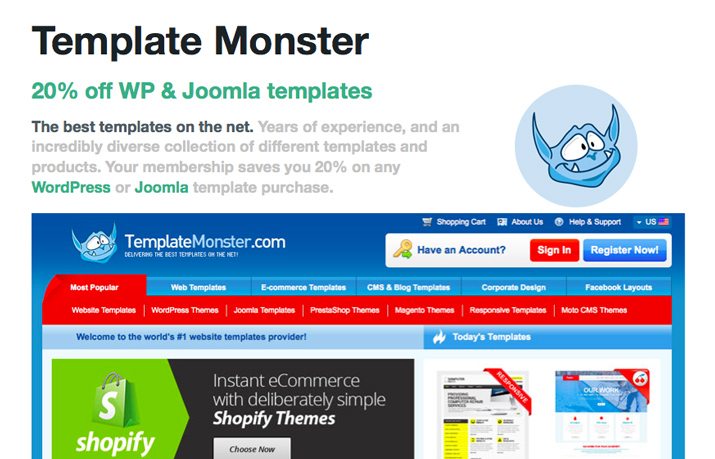 The discounts and goodies just keep adding up for Creative VIP members, an exclusive subscription-based network of deals, design resources, discounts and even goodie bags for creative professionals. Here are five great deals members are taking advantage of right now:
20% off WordPress and Joomla templates from Template Monster.
30% off a year of hosting from Heart Internet.
25% off Cocktail app for Mac, which is for tweaking and optimizing your computer system.
Free month of membership to Skillfeed.
50 free stock images and graphics from Bigstock.
Membership plans start at $5.99 per month. You can join today.
For Your Viewing Pleasure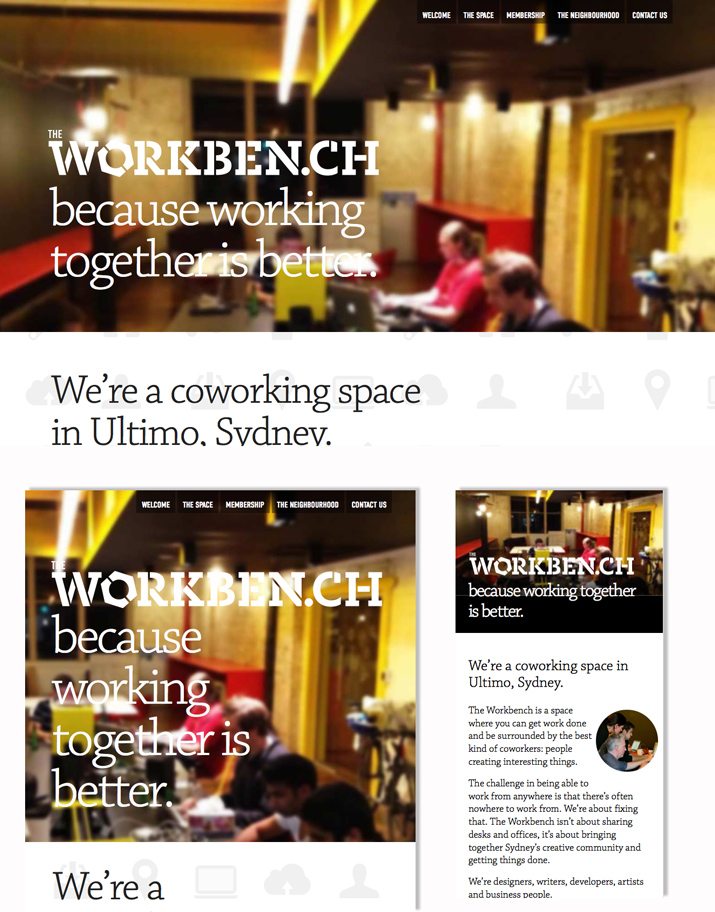 Sometimes you just happen across something that just looks and works great (the epitome of good design, wouldn't you say?). That happened recently with The Workbench website.
This fully responsive site looks great, works amazingly well and really does showcase what a great responsive website could be. The website is for a co-working space in Sydney and the site shows off people working.
The design is simple, fresh and features beautiful typography. But what's most impressive is how the site works on a variety of devices and at every size. It is responsive in every way. Text and images scale and crop to best fit the space. And this is not a shrinking of a desktop site, the elements actually reform and reshape for each new size.
Go play around at The Workbench. The design and user experience is spot on.