This Week in Design: Feb. 7, 2014
Nothing tends to create more buzz than a popular website undergoing a redesign or design tweak. And that's just what happened with Twitter earlier this week as the major news in the world of design. So much so that Twitter is still dominating many design conversations around the globe.
Every week, we plan to a look at major product releases and upgrades, tools and tricks and even some of the most popular things you are talking about on social media. And we'd love to hear what's going on in your world as well. Have we missed anything? Drop me a line at [email protected].
Get unlimited downloads of 2 million+ design resources, themes, templates, photos, graphics and more. Envato Elements starts at $16 per month, and is the best creative subscription we've ever seen.
Twitter Rolls Out Redesign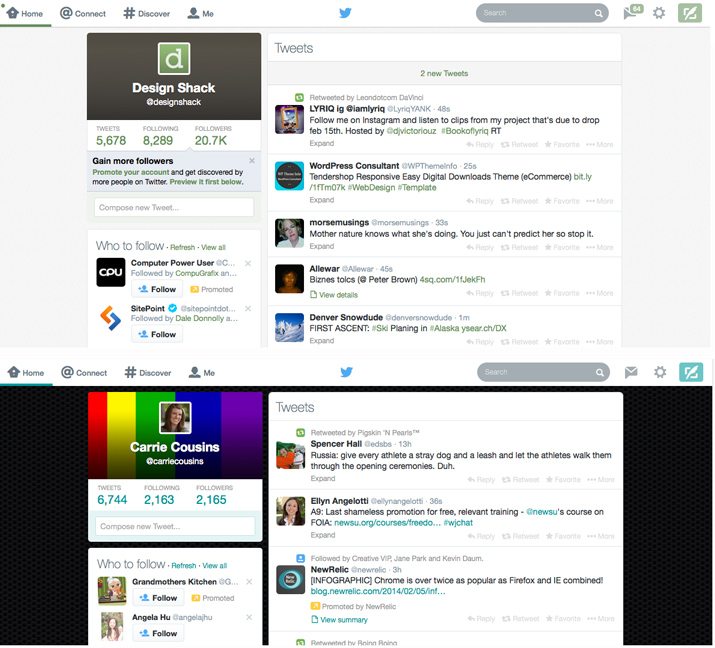 Twitter went flat this week. Flat design, that is. The social media giant rolled out the new look to all its users this week and the results have been mixed.
The new design has a much more "flat design" look and feel. "We're now rolling out a refreshed http://twitter.com reflecting the look & feel of our iOS & Android apps," Twitter announced on its own social media channel.
What's nice about the new design is that it really does bring all the platforms together with a more unified user experience. The typefaces used on both the desktop and mobile versions are the same and the desktop version got a few additional colored elements. The buttons are also slightly larger.
The most notable change is in the main menu navigation at the top of the screen. It's white. (This is also the thing users are most complaining about.) But more notably, the new navigation makes finding the "Home," "Connect," "Discover" and "Me" buttons easier to find on the left side of the screen and leaves direct messaging, settings and new tweet icons on the right side of the menu bar.
While this is being billed as a "redesign," it is really much more of a design tweak. The way the site is organized and works did not change. And in all honesty – even though designers are talking about it online – the aesthetic did not change drastically.
What do you think about the Twitter design tweak? Share your thoughts with us on Twitter and in the comments below.
Famous Fonts You Can Use

Some of the most brand-associated typefaces in the world are available for you to download and use. Mashable created a list of 24 iconic typefaces back in 2012 and the post gained renewed traction this week.
Among some of the best and most notable typefaces are Waltograph, the font behind the Walt Disney logo; Corleone from "The Godfather" movie logo; and Pricedown, the fun and groovy lettering for the television show "The Price is Right."
Check out all the typefaces in this classic collection from Mashable and download them for yourself.
A Computer's Influence on Creative Thought
As Apple's Macintosh line celebrated it's 30th birthday recently, Fast Company examined how the iconic computer changed the way creative thinkers work – and think. Some of the tools designers use every day can be traced back to roots of the iconic brand.
Here are a few of the highlights:
The early predecessor to Adobe Photoshop was a Mac product. Anyone remember playing with MacPaint?
WYSIWYG editing is one of the key features that people rely on when creating for websites. WordPress, for example has a great whizzy-wig interface. The phenomenon allows you to see things on the screen that look like what you are doing for publication. And it all started with Mac's PageMaker software.
The company encouraged us all to think differently. And make it ok to be a "creative type."
An Event Apart Begins This Month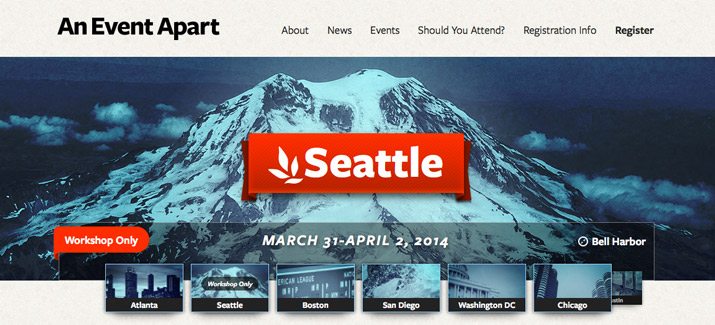 Billed as the design conference for people who make websites, An Event Apart is a place where some of the biggest names in design come together. The conference season begins this month on the East Coast and heads across America, finishing in San Francisco in November.
An Event Apart is a pretty intense two-day learning session for passionate practitioners of standards-based web design. If you care about code as well as content, usability as well as design, this conference is a good place to be. It's the brainchild of two of the most well-known names in web design, Eric Meyer (an expert in HTML, CSS and web standards) and Jeffrey Zeldman (of A List Apart fame and founder of Happy Cog design studio). The list of speakers this year is just as impressive with more than 25 An Event Apart speakers making the .net Awards nomination shortlist.
The workshops often fill up because of limited seating so you should book your trip today. This year's conferences are in Atlanta, Seattle, Boston, San Diego, Chicago, Austin, San Francisco and Washington, D.C. And registration for each is open now.
What's New in Creative VIP?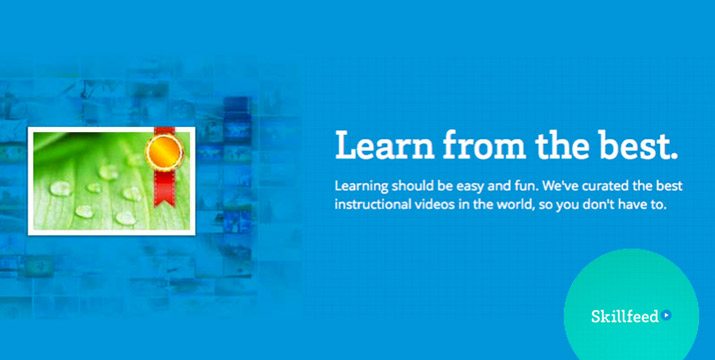 The discounts and goodies just keep adding up for Creative VIP members, an exclusive subscription-based network of deals, design resources, discounts and even goodie bags for creative professionals. Here are five great deals members are taking advantage of right now:
One month free from Skillfeed, an instructional video learning service.
25% off Cocktail, a Mac OS X utility that lets you clean, repair and optimize your computer.
20% off BillGrid, a billing and time tracking app.
25% off all hosting plans from HostGator.
70% off a BundleStorm purchase, including stock images, textures, vectors, actions and more.
Membership plans start at $5.99 per month. You can join today.
For Your Viewing Pleasure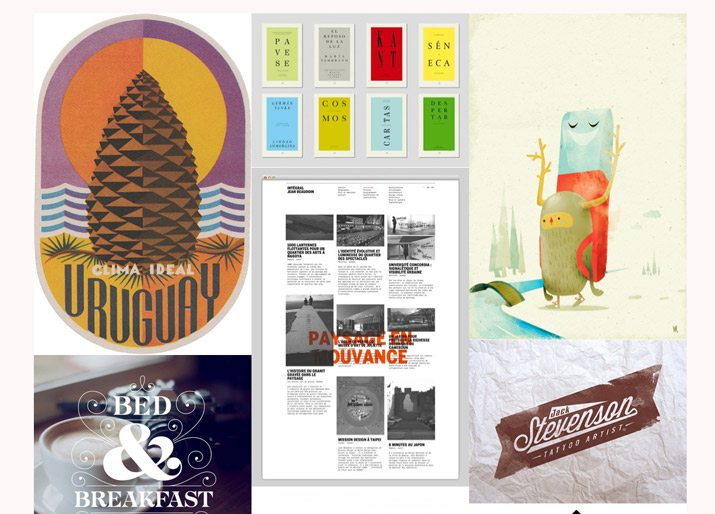 If you like art and design, the Slapdashing Art and Design Inspiration Blog might just be one of your new favorite finds. (It is one of mine for sure.)
Slapdashing is a seemingly random collection of art, typography, logos and print pieces that come from everywhere. The collection is eclectic and a lot of fun. It's also quite inspiring. Check out the collection for a little visual inspiration or submit some of your goodies for inclusion.