This Week in Design: Jan. 24, 2014
Today, we are starting a new feature at Design Shack and plan to bring you a roundup of everything new, cool and fun in the creative sphere each week. We'll take a look at major product releases and upgrades, tools and tricks and even some of the most popular things you are talking about on social media.
And we'd love to hear what's going on in your world as well. Have we missed anything? Drop me a line at [email protected].
Envato Elements gives you unlimited access to 2 million+ pro design resources, themes, templates, photos, graphics and more. Everything you'll ever need in your design resource toolkit.
Adobe Releases Dozens of CC Updates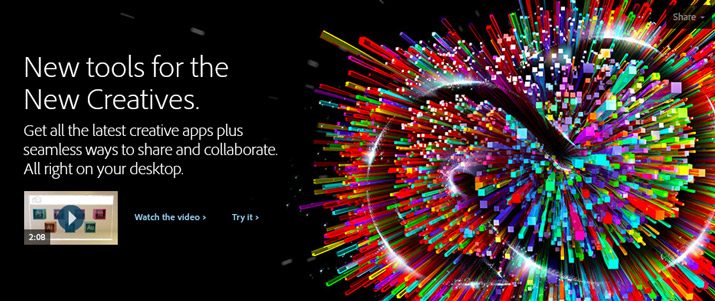 The first Adobe Creative Cloud update of 2014 was a significant one.
The design software giant began rolling out updates, with some of the most notable in Photoshop. The update includes 3D printing capabilities, something that is likely to take off in the next couple of years. "Available immediately, as part of a major update to Adobe Creative Cloud, the new 3D printing capabilities integrated in Photoshop CC enable Creative Cloud members to easily and reliably build, refine, preview, prepare and print 3D designs, setting the stage for explosive growth in the 3D printing market," according to the news release from Adobe.
New features also include Perspective Warp, which allows you to adjust the viewpoint of an object in an image, and linked Smart Objects. Linked Smart Objects will help streamline workflow processes by linking objects across the Adobe platform so that if you update something in one place (such as a logo), the change takes effect everywhere.
"The update includes Typekit integration into Illustrator and InDesign, adding functionality to find missing fonts with less input by the user."
The update includes Typekit integration into Illustrator and InDesign, adding functionality to find missing fonts with less input by the user. Also in Illustrator are a few new little features such as a redesigned pencil tool that is designed to make drawing on screen more closely resemble your hand path. By popular demand, Illustrator has rolled "Live Corners," for editing shapes and paths with more ease and allowing you to work on multiple points simultaneously.
Adobe also released a few updates to its Marketing Cloud software, combining Adobe Campaign and Experience Manager into a single, more inclusive product. The change will allow "marketers work from a single digital asset management repository and integrate data from both anonymous visitors and identified customers to create a personalized customer experience," according to the release.
Other updates include real-time interaction management, new marketing tools and assets, enhancements in reporting tool and additional language support.
What's New in Creative VIP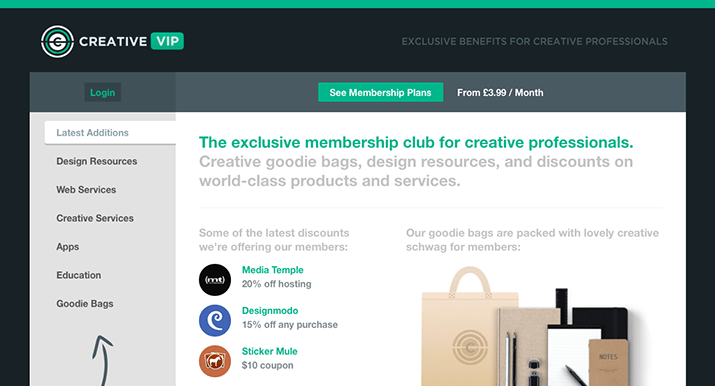 If you are not a member of Creative VIP yet, here are a few of the great new discounts that you are missing:
50 free stock images from Bigstock

20% off grid and DV hosting from Media Temple

50% off three months at Virb

$25 discount code to Fontdeck

30% off the first year of hosting at Heart Internet

10% off any purchase from Squarespace
Creative VIP is an exclusive subscription-based network of deals, design resources, discounts and even goodie bags for creative professionals. Membership plans start at $5.99 per month.
Rio 2016 is Next Official Olympics Font

While the winter games in Sochi, Russia, don't start until next week, designers have been busy working on the official typeface for the summer 2016 games.
Rio 2016, the official font of the Olympics, was designed to represent the people, city and athleticism of the games. The curved strokes have a fluid shape that emphasizes motion. Most of the letters feature connecting strokes that include both thin and thicker lines. The font is unique and somewhat informal.
Specific letterforms are inspired by parts of the host country's land- and cityscapes. The "m," for example, Copacabana sidewalk and others are inspired by the movement of athletes in competition.
The typeface will be used for all official logos and branding for the 2016 summer games in Rio.
Design Students are in Demand
An article by Fast Company this week examined the relationship between web-based startups and design students.
And the result? Design students are in high demand.
Through a summer fellowship program, students are connecting with companies that cross the lines between design and technology and get to interact with designers such as Flipboard's Marcos Weskamp. It's a great concept and trend we would love to see more of.
Color Thief Helps You Create Color Palettes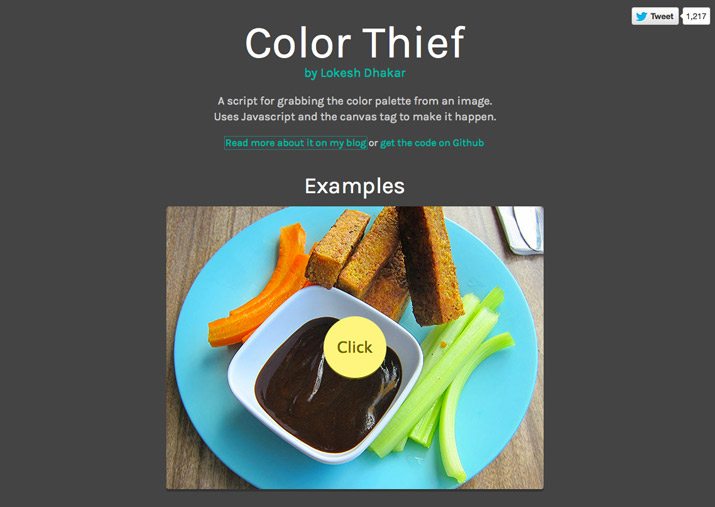 Have you ever looked at a photo and thought: "That's the perfect color palette?" Color Thief, a tool by Lokesh Dhakar, uses Javascript to help you grab the colors from an image and turn them into a custom palette.
With the script you can also build an interface that automatically adapts to the colors of surrounding images. It's a fun trick and the Dhakar is sharing his code with users on Github.
Could You Redesign the U.S. Dollar?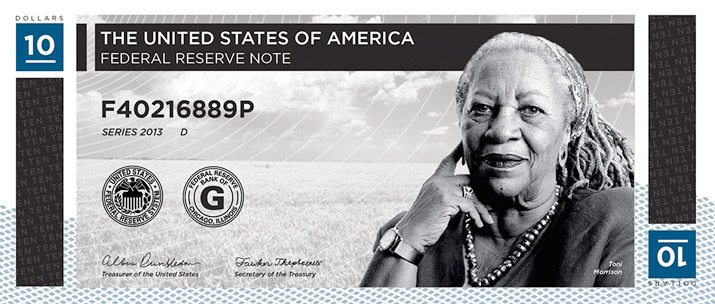 That's just the question designers at the Letter Society asked. And the end result is pretty cool.
One of the "redesigns" features people who have impacted the nation culturally and socially, including a $10 concept showing the face of Pulitzer and Nobel Prize winner Toni Morrison. Another features neat backdrops with high color features.
The Letter Society did the project as one of their design challenges. See all of the dollar redesigns and learn more about the Letter Society.
For Your Viewing Pleasure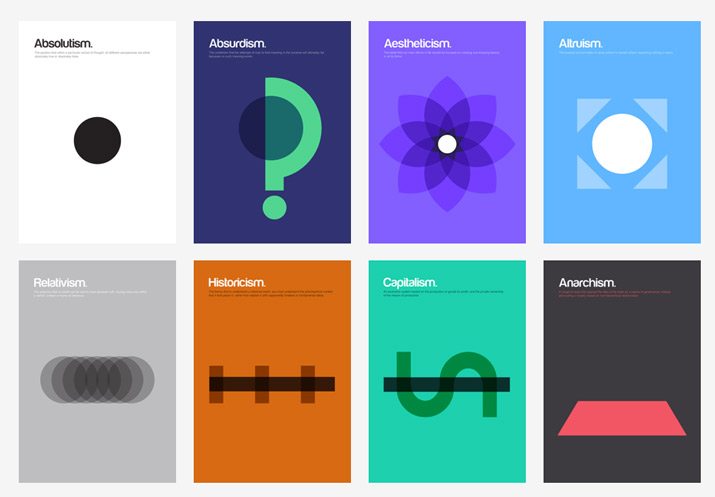 Sometimes a great visual does not need a lot of explanation. That's true of the Philographics project by London-based designer Genis Carreras. The designer created a series of "cards" that use color and shapes to explain philosophy.
What's even cooler about the project is that it is right on trend, using a design outline that features flat-design styling.
Just for Fun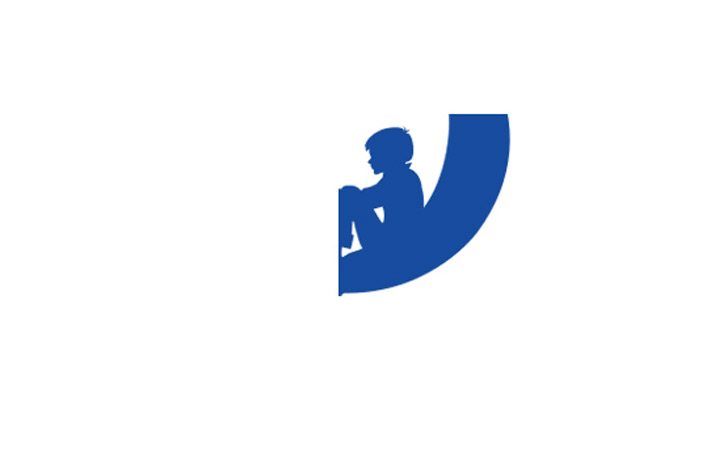 As designers we are always looking for ways to test and prove our design know-how. From tests that challenge you to name a color or typeface to the latest incarnation released by Creative Bloq this week, which asks you to identify logos.
But there is a catch. Each of 15 logos has to be identified by looking at just a sliver of the design. The good news this quiz is a lot of fun. The bad news is that it is a little tough. I scored 67 percent. Take it for yourself and let us know the results in the comments. Good luck!