This Week in Design: Jan. 30, 2015
A typography algorithm, the Super Bowl, key performance indicators, "normal" design and neon lights – what do they all have in common? Each seemingly different element is part of a design trend that you should be thinking about. And this week in design we'll take a look at each one.
Every week, we plan to a look at major product releases and upgrades, tools and tricks and even some of the most popular things you are talking about on social media. And we'd love to hear what's going on in your world as well. Have we missed anything? Drop me a line at [email protected].
Get unlimited downloads of 2 million+ design resources, themes, templates, photos, graphics and more. Envato Elements starts at $16 per month, and is the best creative subscription we've ever seen.
A Typeface Drawn by Computers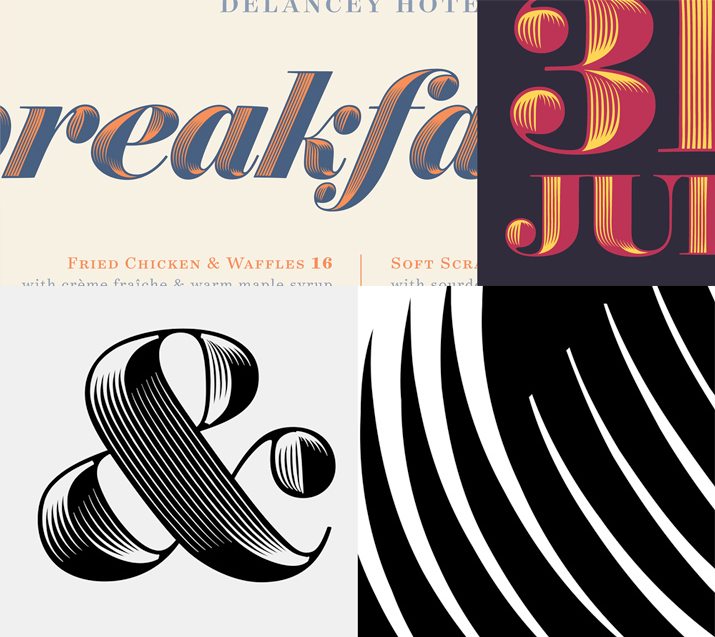 "Everything old is new again." – Peter Allen, "All That Jazz" (1979)
The phrase could not be truer than with this new typeface, which is inspired by the typography from old maps. Obsidian is a 3D-style ornamental typeface that is made completely using a series of computer algorithms, rather than pen and paper.
"Typeface design doesn't have rapid prototyping," type designer Jonathan Hoefler, of Hoefler & Co., which produced the typeface, recently told Wired magazine.
"We always worry in working on historical things that we're going to wind up with a typeface that's only usable for ragtime sheet music, or some kind of museum piece," he said in "An Ingenious New Typeface Inspired by Old Maps, But Made with Algorithms." "We really wanted Obsidian to be useful to contemporary editorial designs, to web designers, to be colorful and expressive but not heavily rooted in history."
The science behind the creation of the typeface is pretty cool. It came together as a project between Hoefler and designer Andy Clymer, in which they created an algorithm to define the more than 600 characters, lighting techniques and stoke widths needed for the typeface. Rather than curves and lines that are drawn by hand or a vector-based design tool, Obsidian is made of pixels.
From the Obsidian description: "We began the Obsidian project with two questions: can a decorated typeface pay homage to this tradition while being relevant to designers today, and what tools can we create to help us get there? Type design is still largely a manual art, and we felt the acute need for technical solutions to help us both explore our options through rapid prototyping, and execute successful ideas across the massive scale demanded by a contemporary typeface."
The typeface took a year to create. You can buy the typeface for your projects or learn more about its creation from Hoefler & Co.
Designing for Interactive Packages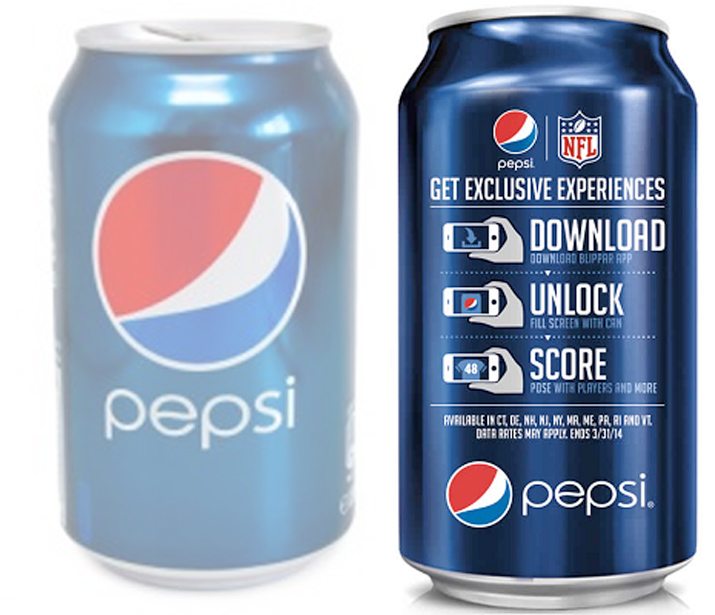 With Sunday's Super Bowl much of the advertising world will be watching the biggest sporting event in American football. And new this year are design concepts that create printed products with interactive elements.
Interactive packaging design is one of the biggest trends happening right now. Designers are working with marketers to figure out ways to get users to see and touch a physical item and then act on information from it online.
And this design trend is gaining momentum. Pepsi, one of the largest sponsors of the event including the signature halftime show, has a designed can that asks Pepsi drinkers to perform specific actions online after coming in contact with the can, including scanning the can with a mobile app. Earlier this summer, soda rival Coca-Cola launched the #ShareACoke campaign. With this interactive package design, people were supposed to find a soda with their name or a friend's name and share photos of the Coke sharing experience on social media.
But what does all this mean for the everyday designer? A lot. Designers need to be aware of trends in marketing to stay ahead of the design game. Package design, which used to be limited to an actual package, now includes the package and a host of interactive and online elements. Each of these parts and pieces should sync in the way they function and way they look.
The evolution of our jobs is happening right now. In a way that has not happened before, designers are going to have to work across platforms, device and even genres of design that may have all been done by different people or teams in the past.
Keeping Track with KPIs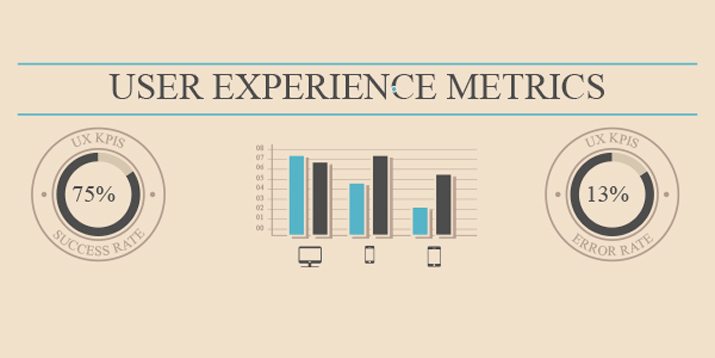 Almost every website designer, developer or marketer seems obsessed with key performance indicators these days. Everyone wants to be able to quantify, measure and report success.
When it comes to website and UX design, what KPIs are the most important? Where should the attention be focused? Armen Ghazarian recently explained five key UX KPIs that are most important in a recent article for Designmodo.
Task success rate. How many users are finishing tasks that they attempt or start on your site?
Time on task. How long does it take a user to complete specific actions?
Use of search versus navigation. How are users finding new information on your site or moving from page to page?
User error rate. Where are mistakes being made by users and how frequently is it happening?
System usability scale. Survey-based information from actual users can provide a great deal of insight.
What Is 'Normal' Design?
"A common object taken out of its context, unchanged with its inherent meaning intact and then made to collide with a very isolated vision."
Until recently, "normcore" was not even part of the design vocabulary. Now it is a word that pops up almost daily. The word first entered the discussion through an ad campaign by retailer Gap, and is characterized by unisex-styled, average-looking, "normal" clothing. The definition has broadened to include almost anything "normal" and even "boring."
So what is "normal" design? How magazine recently explored this idea in "Beyond Normcore: The Inherent Meaning of Normal Design." While the concept starts with fashion, the concepts reach beyond a single discipline. Essentially, normcore and normal design can be boiled down into a few simple concepts:
The art of letting be: It's acceptable to use boxed products. Not everything has to be invented for the purpose of designing something new.
The super normal era: Design can conform to common standards, natural concepts or chance. While the idea is broad, many designers look at the trend as "a common object taken out of its context, unchanged with its inherent meaning intact and then made to collide with a very isolated vision."
The zero object: Normcore can also relate to nothingness and the idea of a natural or undersigned concept.
So what's your idea of "normal" design? Is there even such a thing? Share your thoughts with us in the comments.
Just for Fun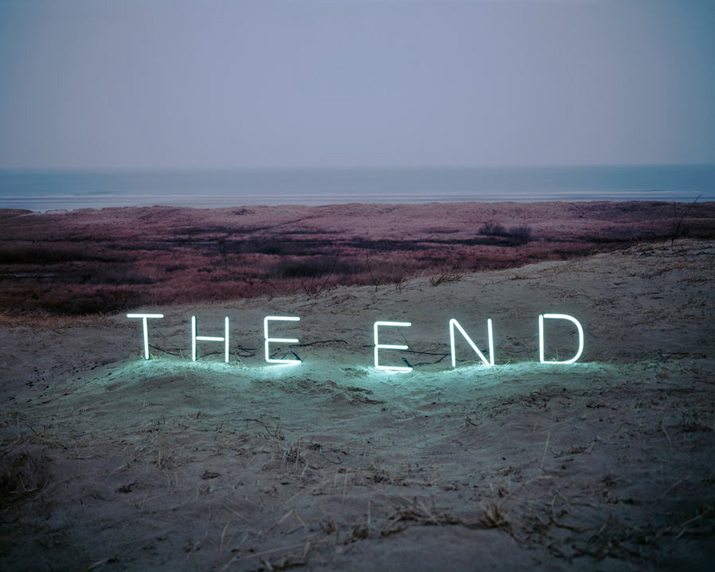 Nature and typography are two of my favorite things. But rarely are they combined … until now.
"Day and Night and Aporia" by Korean artist Jung Lee, features a beautiful set of images showing nature and typography in a way that's hard to imagine without seeing it. The installation was first featured at the Green Art Gallery in Dubai in late 2013, and is somewhat of a web sensation.
Each of the pieces features neon lettering against a naturesque backdrop. The look changes with daylight or by night and features a variety of landscapes. The images are simply amazing and are something you could look at all day. Head over to Design Milk to see more of Lee's collection. (You might find yourself starting at it for quite a while.)