This Week in Design: Jan. 31, 2014
This week the talk in the design world has hopped around from everything to a new logo-making tool, to the announcement of this year's Smashing Conference, to the breakup of a pair of typography icons. And we even found a few great design deals to share as well.
Every week, we plan to a look at major product releases and upgrades, tools and tricks and even some of the most popular things you are talking about on social media. And we'd love to hear what's going on in your world as well. Have we missed anything? Drop me a line at [email protected].
Envato Elements gives you unlimited access to 2 million+ pro design resources, themes, templates, photos, graphics and more. Everything you'll ever need in your design resource toolkit.
Smashing Conference Dates Announced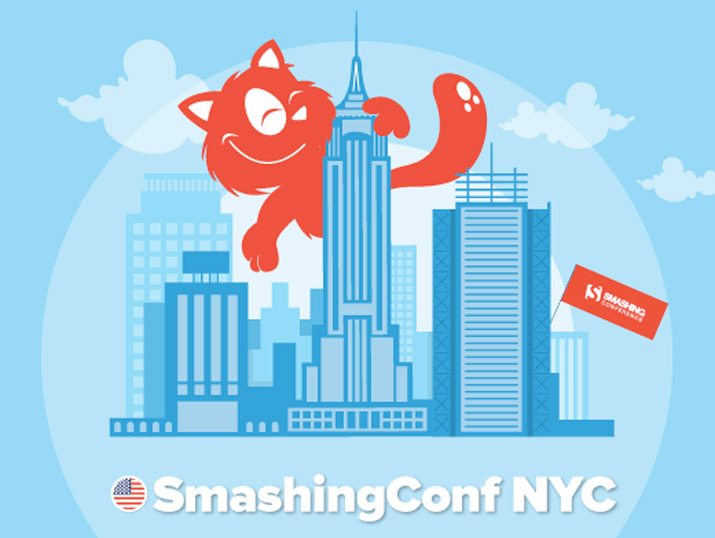 The event that designers all over the world circle on their calendars is happening June 17 and 18 in the Big Apple. The SmashingConf New York will follow a similar format of exploring real-life projects, workflows and hands-on workshops in the two-day event.
There are only 350 available seats so you need to act if this is something you plan to do this year. And the lineup looks pretty good. With 18 speakers, including Oliver Reichenstein of Information Architects; Cassie McDaniel, a designer at Mozilla working on the Webmaker project and founder of Women && Tech; Tim Brown, type manager for Adobe Typekit; and author Jonathan Snook, you are sure to walk away with a ton of great ideas and newfound inspiration.
Tickets are going fast at $599 for both days. And the Smashing Conference even has a list of eight reasons to convince your boss to send you to this year's big design event.
Type Designers Hoefler & Frere-Jones Split

One of the most well-known names in typography is set for a split. Tobias Frere-Jones and Jonathan Hoefler of type house Hoefler & Frere-Jones are known for some of the common typefaces that grace print and the web around the world, such as Gotham, Didot and Whitney. But that partnership ended after a suit was filed earlier this month, detailing a less-than-perfect relationship.
According to The New York Times, "Mr. Frere-Jones, in a lawsuit filed late Thursday, accuses Mr. Hoefler of luring him to the company in 1999 with the false promise that they would be 50-50 partners. Each time he asked to put in writing the terms of the partnership — valued at $40 million, according to the lawsuit — he was told the timing was wrong. Most recently, in July, according to the lawsuit, Mr. Frere-Jones, the design chief at Hoefler & Frere-Jones, brought up the subject."
A statement released by the company's general counsel said "allegations are not the facts, and they profoundly misrepresent Tobias's relationship with both the company and Jonathan."
While the long-term implications are unclear while the case plays out in court, designers will start to see small changes immediately. The company announced that Frere-Jones left the type house on Jan. 17 and the company will become known as Hoefler & Co.
Squarespace Releases Logo Tool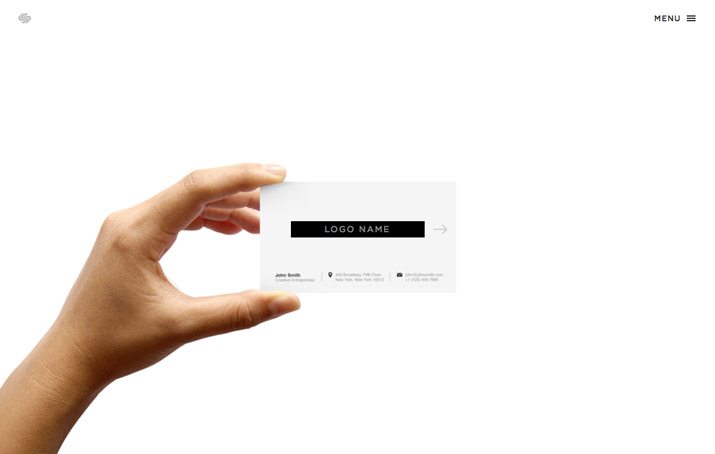 Squarespace, a company that provides website templates and hosting, released its first logo-building tool. Squarespace Logo targets users with a need for a basic and simple logo that they can create themselves.
And while there has been a lot of talk about the tool in design circles, it could be a quick fix for the less-than-design-saavy. For $10, you can build and download a simple and functional logo. What you get is a simple icon based on tools from The Noun Project and using Google Fonts.
While some have decried the tool as the end of using designers for this type of project, it is not. It's a quick hit tool that will allow others to experiment with some design concepts. For $10 you get a box logo that can be used in a pinch. It's not something you would use to create a brand identity from scratch but it could be a good place to start generating ideas.
Is Your Password the Worst?
Top 10 worst passwords: 123456, password, 12345678, qwerty, abc123, 123456789, 111111, 1234567, iloveyou and adobe123.
Some of the worst passwords on the web are among the most common, according to a list of "Worst Passwords" released by SpashData, a password management application. These super common passwords can put you and your work at a security risk, and serve as a great annual reminder to change and update old passwords for sensitive information.
The Top 10 worst passwords of 2013 are 123456, password, 12345678, qwerty, abc123, 123456789, 111111, 1234567, iloveyou and adobe123. How many of you are guilty of using one of these? This year's list was influenced by the large number of passwords from Adobe users posted online by security consulting firm Stricture Consulting Group following Adobe's well publicized security breach, according to SplashData.
"Seeing passwords like 'adobe123' and 'photoshop' on this list offers a good reminder not to base your password on the name of the website or application you are accessing," said company CEO Morgan Slain.
Tuts+ to Launch Redesign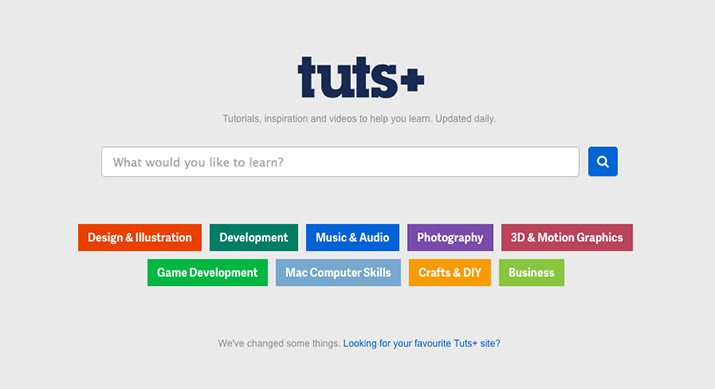 One of the authorities on web design techniques and training is planning a bit of a facelift this year. Tuts+ will undergo a redesign, which is aimed at making everything on the site more user-friendly and easier to navigate.
One of the biggest changes that you might see as a user is in the new course listings. All of the Tuts+ courses will be in one location and will be searchable and allow you to buy courses individually or as part of a subscription-based plan.
The changes are exciting for anyone who has been a user of the site in the past. You can learn more about the changes on the Tuts+ blog. If you are not yet a Tuts+ member, it might be a good time to take a look around and see what type of goodies you can find.
What's New in Creative VIP?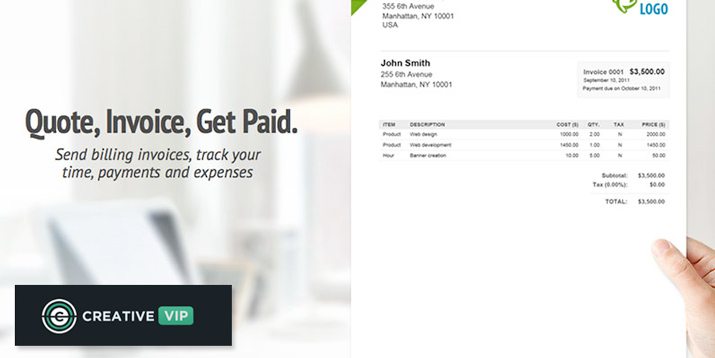 The discounts and goodies just keep adding up for Creative VIP members, an exclusive subscription-based network of deals, design resources, discounts and even goodie bags for creative professionals. Here are five great deals members are taking advantage of right now:
20% off BillGrid, a billing and time tracking app for the life of your subscription.
20% off LaunchBar, a tool that helps add keyboard shortcuts for all your tasks, saving you plenty of valuable work time.
10% off a subscription to The Smashing Library.
$10 off the Freelance Starter kit, a great bundle of templates and contracts to get your business up and running.
4 Free CMYK Greeting Cards when you order The Print Handbook.
Membership plans start at $5.99 per month. You can join today.
Design Your Office Space for Creativity
Being surrounded by a creative environment can actually help you be more creative. And you can do it on a relatively inexpensive budget if you think about it.
Scott Wyatt of NBBJ architects of Seattle, which has designed offices for Google, Reebok, and the Gates Foundation shared three pointers with Inc. magazine to help company owners create more creative spaces:
Go natural.
Think Paris.
Raise the roof.
Which of these ideas do you think would encourage the most creative thought in your workplace? Do you see it happening in your office? What other creative workspaces would you like to see? Share your thoughts with us in the comments.