This Week in Design: July 18, 2014
Well … duh! (Insert eye roll here.) That might be a bit of an exaggeration when you hear things like "user experience is integral to design" or "testing is important." But sometimes we need the reminder. That's what this week in design is about – refreshing our collective design brains about things we should be doing and thinking about, that have maybe been forgotten.
Every week, we plan to a look at major product releases and upgrades, tools and tricks and even some of the most popular things you are talking about on social media. And we'd love to hear what's going on in your world as well. Have we missed anything? Drop me a line at [email protected].
Get unlimited downloads of 2 million+ design resources, themes, templates, photos, graphics and more. Envato Elements starts at $16 per month, and is the best creative subscription we've ever seen.
For Consideration, Without Comment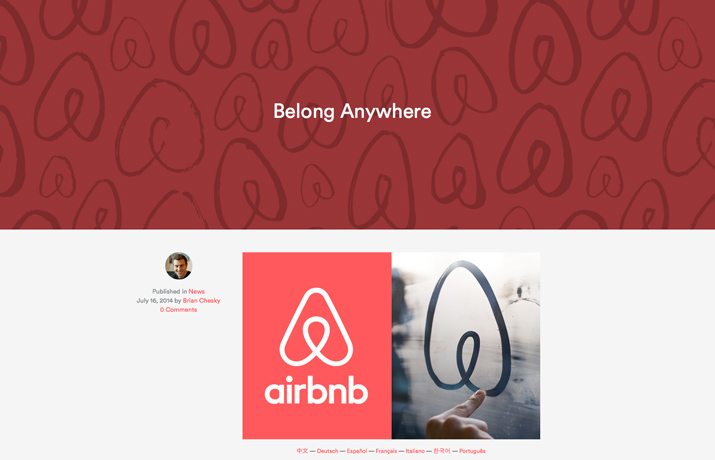 Airbnb released a new logo this week and it has caused quite the buzz among designers. What is this rounded little icon?
The company calls it Belo, "the universal symbol of belonging," in a blog post introducing the new design. "Belonging has always been a fundamental driver of humankind. So to represent that feeling, we've created a symbol for us as a community," writes Brian Chesky in the post. "It's an iconic mark for our windows, our doors, and our shared values. It's a symbol that, like us, can belong wherever it happens to be.
But many designers have different opinions. Twitter was filled with ideas as to what it is – ranging from a paperclip to upside-down heart to varying parts of the human anatomy.
Others have noticed similarities between this logo and the one for Automation Anywhere, which is very similar.
Here are a few of the comments:
@khoi: Did no one check the new Airbnb logo for inadvertent sexual connotations?!
@yvesbehar: Nice brand evolution for @Airbnb, a milestone for @jgebbia and @bchesky congrats guys!
@da_mn: Oh. Airbnb. Logo. Fail.
@eespiekermann: Somebody didn't do their homework. Existing logo top, new logo bottom: @Airbnb
Regardless of what the logo is (or isn't), this example provides a valuable lesson: Testing is important. Did focus groups get to look at this new image? Did they see some of the things users are pointing out? And if so, is that what the company wanted or is this whole hubbub an unintended consequence of moving too fast and not letting enough people look at early designs.
What do you see? Share your thoughts on the new logo with us in the comments or on Facebook or Twitter.
Responsive Design is Good for Performance
"Bad performance stems from a lack of attention and commitment performance within an organization—not from whether or not the site is responsive."
Since the first days of responsive design, the complaint has always been that it is bad for performance and slows things down. Tim Kadlec disagrees in a beautifully written piece for his blog.
He outlines why this is just a myth or excuse people use for not fixing fixable issues on their websites. He also notes that he's learned to deal with all those people who can't get past this falsehood.
"Bad performance stems from a lack of attention and commitment performance within an organization—not from whether or not the site is responsive. Saying responsive design is bad for performance is the same as saying optimizing for touch is bad for performance. It doesn't make much sense because you can't expect to do either in isolation and create a good overall experience."
Visit Kadlec's site to read more about his case study and work to start to change this stigma associated with responsive design.
App Design Relies on User Experience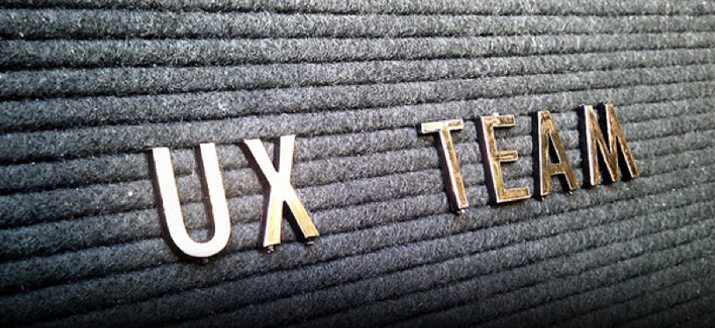 User experience is the key part of any design project; we all know that. But when it comes to app design, it is especially vital and sometimes forgotten. Entrepreneur magazine recently published a great refresher.
The user experience focus is narrowed to seven easily digestible tips and you can read about each in more detail in "User Experience is Integral to Winning App Design."
Choose the right features
Easy flow and navigation
Understand your customer
Utilize the platform
Building trust
Optimize push notifications
Build a feedback loop
If You Happen to Be in London …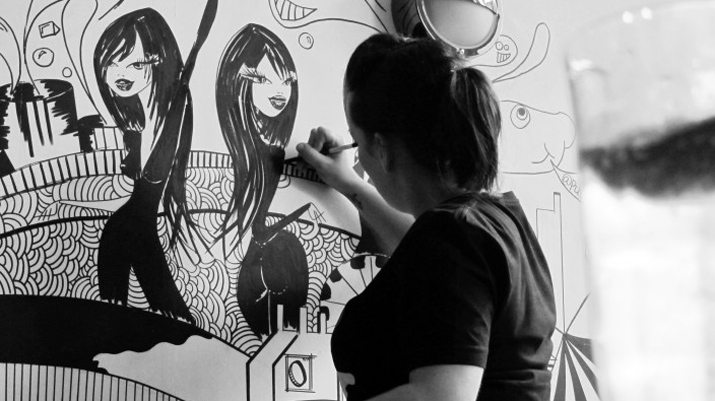 If you are in London (or happen to be travelling this month), you might want to swing by the 5th Base Gallery for the AnyForty Charity Group Show. The exhibit will feature prints, shirts and other art from some of the best designers around and proceeds will support suicide awareness in the city. The show runs July 24 through 27.
It's a neat concept that provides a fun outlet for designers and the art gallery. There will be work from 27 artists from all over the world on hand, many with brand new designs just for the show.
AnyForty is a British street wear brand that specializes in artist collaborative products and has worked with a variety of illustrators, artists and designers around the world. Proceeds will benefit Campaign Against Living Miserably.
We Love Infographics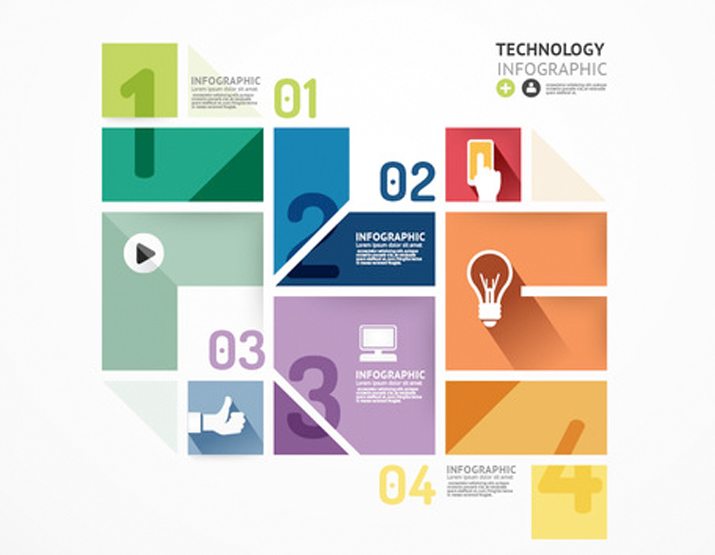 A good infographic can save a project that might not have a lot going for it visually. They are fun representations of visual information and have the added advantage of being fun to share online.
But creating them from scratch is not always that easy. Look no further than this excellent collection from Creative Market, "Create Your Own Infographics with These 65 Templates."
Sorted by category, you can find a starter infographic kit for almost any use or project. Even if you don't decide to download one of these, it's a great place for find a little infographic design inspiration. From color palettes to icons and illustrations to the way information is organized, this collection is something you could stare at all day.
Go take a peek. There might be a great find in this large collection of templates that works for you.