This Week in Design: July 4, 2014
Beauty, browsers and design clichés. We're talking about all three this week. And, of course, the World Cup. (We've got a little design goodie for that too.) The underlying theme that connects these elements this week is web and digital design. It's an increasingly important part of the life of every designer, with very few people just working on print anymore.
Every week, we plan to a look at major product releases and upgrades, tools and tricks and even some of the most popular things you are talking about on social media. And we'd love to hear what's going on in your world as well. Have we missed anything? Drop me a line at [email protected].
Envato Elements gives you unlimited access to 2 million+ pro design resources, themes, templates, photos, graphics and more. Everything you'll ever need in your design resource toolkit.
Photoshop and Beauty Go Viral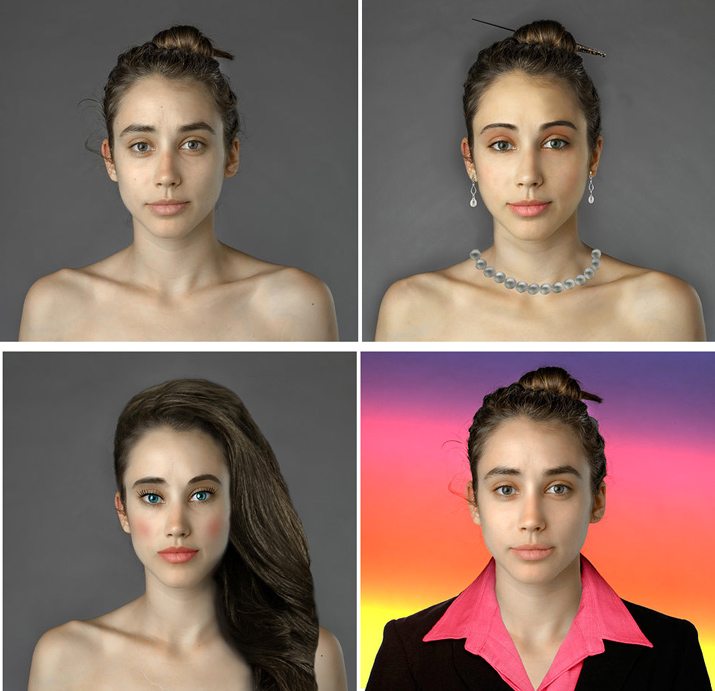 An experiment from a journalist has been one of the most attention-grabbing and shared item on social media in the last week. The before and after images of a young woman have been clogging my feeds for sure.
Esther Honig is the journalist and the woman in the photos. She sent a raw headshot of herself to people from 25 different countries with the mission to make her beautiful. Using Photoshop (or similar tools), the designers, artists and others returned quite varying images back to Honig.
The result of the experiment show what "beauty" looks like from culture to culture. Here's how Honig described the project on her website: "With a cost ranging from five to thirty dollars, and the hope that each designer will pull from their personal and cultural constructs of beauty to enhance my unaltered image, all I request is that they 'make me beautiful. …'
"Photoshop allows us to achieve our unobtainable standards of beauty, but when we compare those standards on a global scale, achieving the ideal remains all the more elusive."
There are several important lessons here for all of us. On a world stage, the ideal of beauty is complicated and often a look that is artificial and possibly "unobtainable." But at the same time understanding cultural standards and norms is an important part of what we do if we want to connect visually with our audience. Further, nothing is exactly what it seems. We live in a world where anything – and everything – can be altered on a screen.
Is Your Browser Outdated?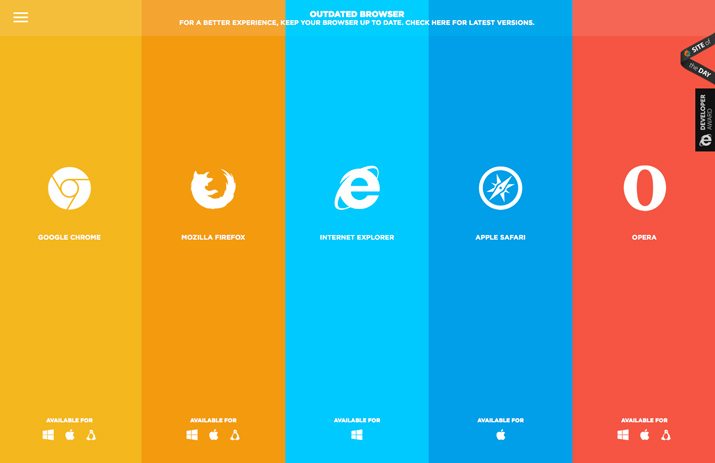 With so many different browsers out there, it can be difficult to design for every user experience. Understanding what browsers people are using the most (and what versions) can help you design first for the most widely-used applications.
That's where Outdated Browser comes in. This great – and fun – tool tells you whether the browser you are using is up-to-date or not. It also details what browsers are commonly used. Google Chrome (version 35) is the most popular, with 48.4 percent of users opting to use this browser. Opera (version 22) is the least popular, with a mere 1.4 percent of users adopting this platform.
Each "tab" also shows which platforms and operating systems work for each browser and allow you to download or update your browser directly. In addition to being a super-useful tool, this site is also superbly designed and has earned Awwards Site of the Day honors.
Phrases That Make You Groan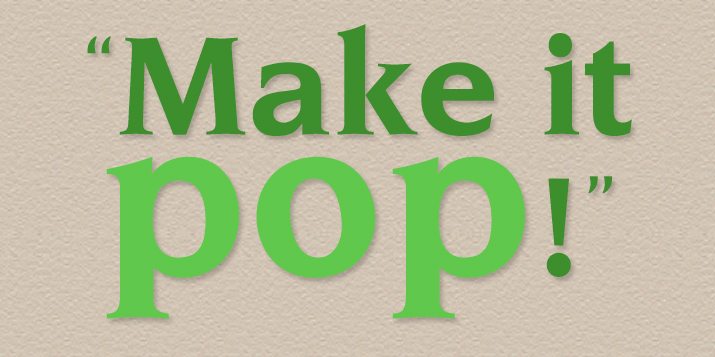 There's nothing like working on a project when someone says "can you just make it pop." What?!? So what do they actually want it to look like?
Design clichés are out there everywhere. Many of us (as designers) tend to groan and roll our eyes when we hear them. So for all of you out there who are working with us this list puts you on notice to start avoiding these design clichés.
Here's the fun little list from the HootSuite blog. What other design clichés do you hate to hear? Share them with us in the comments.
Can the logo be bigger?
Make it pop!
We want to keep it really minimal (but we need to include all these things).
Think outside the box.
I don't know what it needs, but I'll know when I see it.
Just have fun with it.
Contest: Design a Flipbook Animation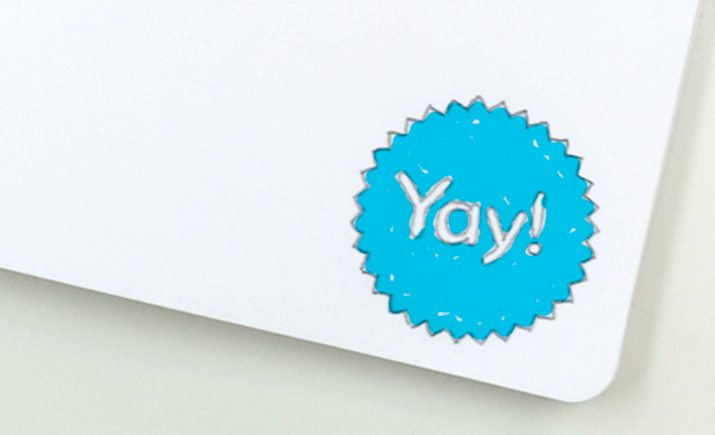 MOO – the company behind business cards, letterhead and more – is having a fun little contest where you can submit your most creative flipbook animation. This is a social contest and you have to share your submission on Facebook, Twitter, Vine or Instagram with #MOOFlip to enter.
And the prize is pretty sweet. The winner will get a set of three Mohawk Strathmore notebooks and $150 to spend on goodies at MOO.
Get your pens out quickly though. The deadline to enter is July 10. You can find the complete rules and more on the MOO blog.
Just for Fun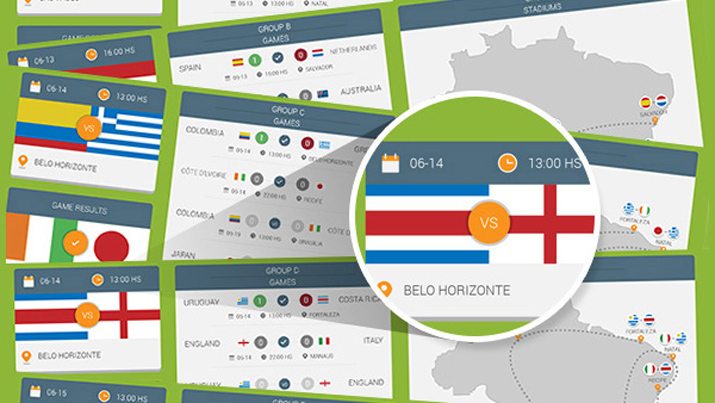 We all have a touch of World Cup fever this month right? The world of football (or soccer, as we call it here in the United States) has been packed with excitement for the international event.
Marina Dillaco has a great little graphics pack over at Pixels Daily – and it's a free download – that includes flags for every country participating in the world cup. The vector icons in "World Cup Brazil Fixtures and Flags" are clean, simple and a lot of fun. This pack could make a great addition to any site trying to keep up with a team or any of the action.
Photo courtesy of Creative Market.