This Week in Design: June 27, 2014
This week in design an unofficial theme came together by chance – illustration. From hand lettering to an illustration design winner to drawing versus taking photos, creating something with your hands is an important part of the design process. At some point almost every one of us draws something by hand. (Although if you are like me, many of those sketches never leave the safe-haven of your notebook.)
Every week, we plan to a look at major product releases and upgrades, tools and tricks and even some of the most popular things you are talking about on social media. And we'd love to hear what's going on in your world as well. Have we missed anything? Drop me a line at [email protected].
Get unlimited downloads of 2 million+ design resources, themes, templates, photos, graphics and more. Envato Elements starts at $16 per month, and is the best creative subscription we've ever seen.
A Universal Typeface?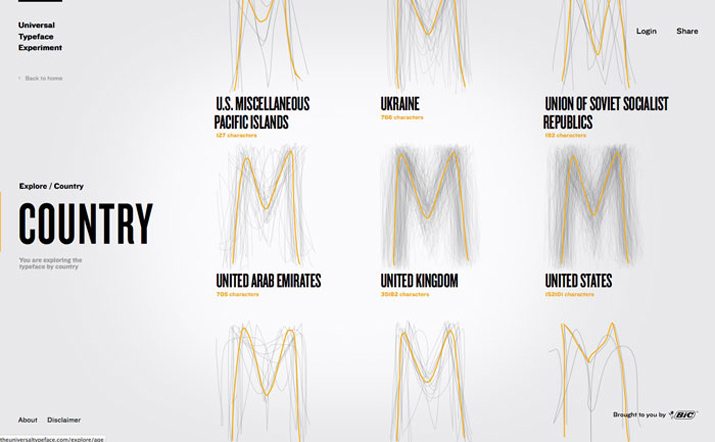 Is there a certain form of lettering that could be considered universal? Your doodles might be the answer.
In the Universal Typeface Experiment, Bic – the makers of pens – asks you to submit your hand lettering of the alphabet. All of the submissions are collected in a giant database and analyzed based on strokes.
The experiment has already collected more than 400,000 characters from nearly 100 countries for the database and you can still submit your own. "This experiment allows individuals from all over the world to contribute their handwriting," the company says on its website. "A specially developed algorithm then calculates an average, allowing us to merge contribution into a single, ever-changing and always evolving typeface."
The experiment also collected some demographic information to go with each letterform — gender, age, country, left- or right-handness and industry information. All it takes to participate is a mobile device. (Here's the URL.) You actually draw each letter on the screen with your fingertip or a stylus.
Looking through the submissions is quite amazing. Each of the letterforms are so similar … and so different at the same time. Even a letter as simple as "Y" includes many variances. Is the bottom stroke straight up and down or slanted? The results are mixed.
Quit Taking Pictures and Draw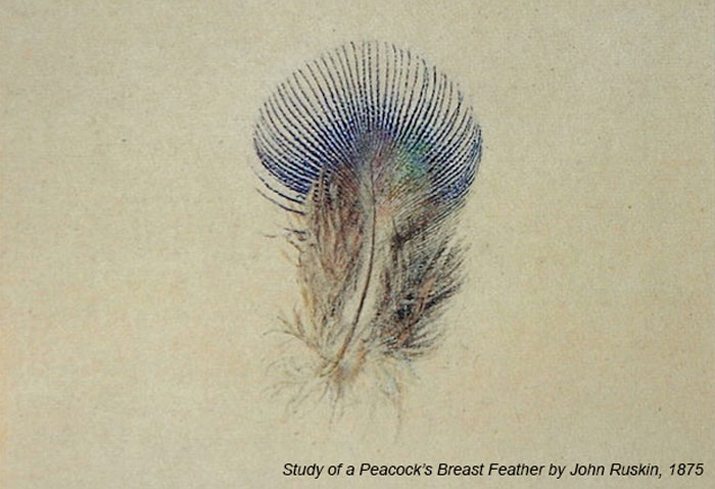 "The Philosopher's Mail" posed an interesting question for us: What if we all dropped our mobile devices, quit taking selfies and started sketching the world around us? What would we see? What would be different?
But you can do it. According to the article, "Why You Should Stop Taking Pictures on Your Phone – And Learn to Draw," the problem with photographs is that you take them and often forget to ever look at the images again and that sometimes you can be so into taking a picture that you forget to actually, really take in the scene around you. Drawing solves these dilemmas. The art takes longer and puts you more in the moment of what you are doing and what is happening. And with something you physically create, you are less likely to hide it away in a phone.
English art critic John Ruskin was one notable person who believed in this philosophy. And he drew many things around him, including the simple sketch of a feather above to more elaborate drawings. His idea, according to "The Philosopher's Mail" is to "to notice properly rather than gaze absentmindedly."
It really is a great concept. This seems like a practice too that could help designer's overcome "designer's block" or other creative hindrances. Next time I head out, I think I will plan to sketch my surroundings and maybe post that to Instagram, rather than yet another selfie. I challenge you to do the same.
Design on a Budget
It's a problem as old as the industry. How can you design on a limited budget? Everything – from supplies to stick images – adds up in a hurry.
But there are some ways you can create with limited funds. Rebecca Swift share seven of these ideas in a recent article for Fast Company, "7 Tips for Designing on a Budget." Here's a quick look at each suggestion, Make sure to go read the full article for more.
Know your brand. It will keep you from wasting money on unnecessary items.
Visual content trumps text. Quality images will make a great first impression.
Don't overlook copyright.
Simplicity equals sophistication.
The power of video. A study found that many consumers found video to be a helpful tool when making a purchase.
Make life easy.
Creative Review Names Bridgeman Studio Award Winner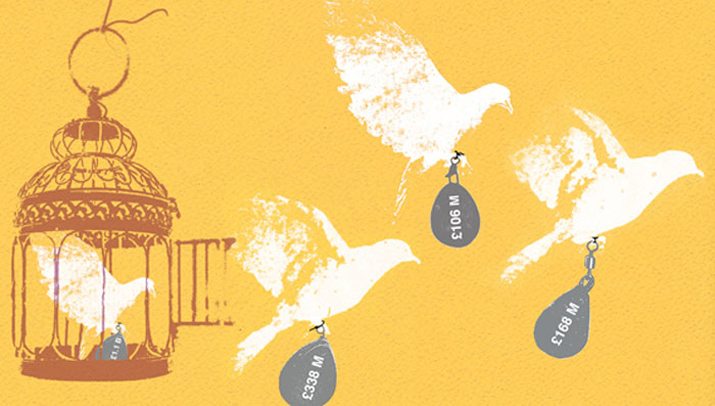 London-based illustrator Katie Edwards is the recipient of the first Bridgeman Studio Award from Creative Review, the magazine announced this week. The goal of the award is to uncover emerging creative talent.
Edwards has done illustrations for a number of companies – editorial, publishing, advertising and more – and has had work featured in several galleries. "I am delighted to be the winner of the first Bridgeman Studio Award!" Edwards told the magazine. "I'm excited to start working with Bridgeman Studio to open new windows of opportunity in my illustration career."
Bridgeman Studio is an image licensing and managing platform for contemporary artists, including illustrators and photographers, offering copyright clearance, reproduction and marketing services for their images. Creative Review partnered with Bridgeman Studio for the award.
Contestants in this year's contest were asked to create something to represent joy. You can see more of Edwards' work and the other entries from Creative Review.
What's New in Creative VIP?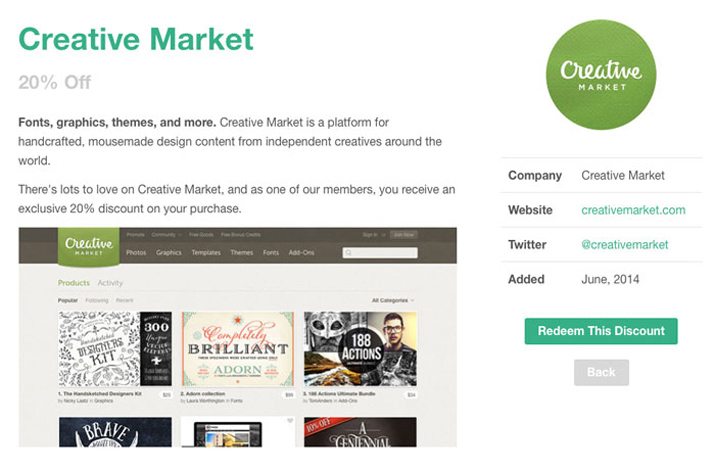 Creative VIP, an exclusive subscription-based network of deals, design resources, discounts and even goodie bags for creative professionals, just got a whole lot better. The site recently launched a redesign and changes to subscription plans.
New subscribers will all join under the same plan, which includes a ton of design resources and a goodie bag shipped annually. (I got one of the bags when I signed up last year and it was fantastic. The bag alone was worth the price of membership.)
Here are three brand new deals members are taking advantage of right now:
20% off Creative Market, a platform for handcrafted, mousemade design content from independent creatives around the world.
1 free month at Skillfeed, a collection of online classes and video training sessions made just for creatives.
$25 discount code to FontDeck, a professional font solution for beautiful typography on your site.
Join today. This is a great value for creative professionals.
Just for Fun

One pen. Any color imaginable. Ink or stylus. This pen is not just a fantasy; it's a concept work called Scribble, which will soon be available for pre-order on KickStarter.
The pen uses a computer chip to let you match it to any color you can see with the pen and then draw. It's that simple. Each pen includes an RGB color sensor, micro USB port, Bluetooth connectivity and rechargeable battery. The ink version comes with an ink-mixing chamber that is capable of creating 100,000 colors.
The pen will retail for $149.95 (ink) and $79.95 (stylus) but this is definitely one fun toy for designers. Learn more and get on the early invite list, which should include a discount code.
Photos courtesy of Creative Market.