This Week in Design: June 6, 2014
Some of the best and most notable design projects in the world collided with brilliant examples to entrepreneurism to create major brands and tools that we use every day. Apple, for one, is a classic example. (An appropriate one with WWDC going on this week.) With that in mind, the focus this week in design is on entrepreneurial thought.
Every week, we plan to take a look at major product releases and upgrades, tools and tricks and even some of the most popular things you are talking about on social media. And we'd love to hear what's going on in your world as well. Have we missed anything? Drop me a line at [email protected].
Get unlimited downloads of 2 million+ design resources, themes, templates, photos, graphics and more. Envato Elements starts at $16 per month, and is the best creative subscription we've ever seen.
Early WWDC Roundup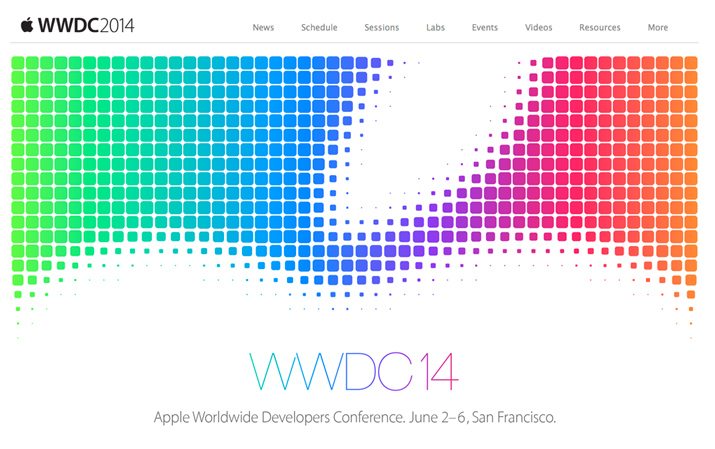 It's been one of the most exciting weeks in design and development: WWDC. With a new iOS and OS on the horizon, what can we expect to see from Apple in the coming months?
The Apple Worldwide Developers Conference continues through June 6 in San Francisco and we'll share more of what comes out of the annual meeting next week.
Here are some highlights from the first part of the conference:
Apple unveiled a new programming language, called Swift, that will replace Objective C for building apps. The nice thing is both programming languages can be used within a single app so that designers and developers can adjust to the change slowly. Start learning the new language now with Apple's free e-book on Swift.
Apple will support only newer devices for iOS 8 and OS X 10.10 Yosemite. Business Insider has a list of what devices will work with the new release.
The new iOS and OS will have increased connectivity, functionality and will look more alike with flat design coming into the desktop interface for the first time.
The WWDC keynote speech was full of interesting numbers about Apple sales, users and growth, such as 98 percent of Fortune 500 companies use iOS devices. Peruse the numbers, and be prepared for a few surprises from MacWorld.

What's Next? Responsive Email

A community is finally forming around email design, and techniques are constantly being refined and perfected. Responsive email design is one of them

More than 50 percent of emails are opened on mobile devices. But most emails are not designed with a responsive framework in mind. It seems like a real disconnect.

But email can be designed using HTML and a responsive framework, explains Jason Rodriguez of A List Apart in the recent article "Can Email Be Responsive?"

"A community is finally forming around email design, and techniques are constantly being refined and perfected. Responsive email design is one of them."

And while many will argue that plain-text email is still preferred, those numbers are dwindling. HTML email has great value thanks to elements such as hyperlinks, design, hierarchy and tracking – all of which are lacking in plain-text messages. But HTML email does have its flaws – lack of standard practices and variety of email clients are among them.

But more users are coming to like, and expect, emails that look like web pages. Rodriguez explains how you can do it (and shares a working template on GitHub).

The common elements in email campaigns are tables, images and calls to action. The trick is meshing them with three three main components of responsiveness – flexible images, flexible layouts and media queries.

"The only difference between the web and email is in how these three techniques are implemented," Rodriguez writes. "In email design, we have a limited subset of HTML and CSS at our disposal. We can't rely on properties and values that designers use for responsive sites on the web; margins, floats, and ems don't work in many email clients. So we have to think of workarounds."

If you want to know just how it works, make sure to go read the article from A List Apart.

Project Turns Designers into Entrepreneurs

30 Weeks has all the makings of a phenomenal project. The program is "an experiment in transforming designers into technology founders, entrepreneurs and the kind of leaders that invent the future."

The program includes a 30-week course of study that begins in September in New York. Participants will get training, mentoring and all the tools they need to get out in front of design and technology. "Candidates will be carefully curated, and should have backgrounds in areas like visual design, creative technology and storytelling, as well as a strong desire to lead," according to the 30 Weeks website.

The program is backed by some pretty big names – Hyper Island, Google and designers and entrepreneurs such as John Maeda, a design partner at KPCB; Robert Wong, Google Creative Lab CCO; and Doreen Lorenzo, Quirky president.

The program is fully licensed and accredited by the Bureau of Proprietary School Supervision and students will receive a certificate upon completion. Tuition is $10,000 and scholarships are available.

If you are interested, apply fast. The application period is open through June 13 and is limited to 20 slots.

Artists, Entrepreneurs Are Problem-Solvers

Have you ever stopped to think about the ways creative work like entrepreneurs? Alex Mathers of Red Lemon Club has and the answer might surprise you. Like entrepreneurs, artists and designers and other creative professionals solve problems for clients.

"A key part of being a creative is factoring in an awareness of the people you serve. If you have intimate knowledge of what they are struggling with, rather than simply doing what you enjoy doing, you will stand out from the rest," Mathers writes.

So what are the problems and issues that link entrepreneurs and artists?

I want to be understood
I need my business to make more money
I want to learn

The list includes plenty of other common concerns. See the full list and read "What Problems Are You Solving? How Great Artists Think Like Entrepreneurs."

Just for Fun

Creating the perfect workspace is something freelancers and individuals with home offices strive for. Comfortable furniture, easy access to tools and a nice aesthetic are among the wants and needs. The same goes for workers in more traditional office spaces as well, but they might not have the same level of control over the space.

But how do you know what your style really is? And what kind of work area will suit you best? Freelancers Union has a fun quiz to help you figure it out.

Answer a series of image-based questions and you will get a result. (I was told my ideal workspace would be a café – "WiFi! Coffee! Snacks!") How did you score? And how accurate were the results?