This Week in Design: Oct. 17, 2014
This week I am thinking about flow. Design flow. Work flow. Creative flow. What makes it call come together? This week in design we have a collection of ideas to help you think about design and creativity as a whole, from a look at what makes design good to a history of colors of the year to a fun and creative project you can do at home.
Every week, we plan to a look at major product releases and upgrades, tools and tricks and even some of the most popular things you are talking about on social media. And we'd love to hear what's going on in your world as well. Have we missed anything? Drop me a line at [email protected].
Get unlimited downloads of 2 million+ design resources, themes, templates, photos, graphics and more. Envato Elements starts at $16 per month, and is the best creative subscription we've ever seen.
What Makes Good Design?
Good design is as little design as possible
The hard thing about determining if a design is good, or not, is that it can be a pretty subjective area. Personal preference, taste and even like of a specific color or typeface can really impact how someone feels about a design work.
But there are some measures for determining good design. Vitsoe designer Dieter Rams asked himself this question and in answering it came up with 10 principles for what makes good design. (These things are sometimes referred to as the 10 design commandments.) Learn more about each principle from Vitsoe.
Good design is innovative
Good design makes a product useful
Good design is aesthetic
Good design makes a product understandable
Good design is unobtrusive
Good design is honest
Good design is long-lasting
Good design is thorough down to the last detail
Good design is environmentally-friendly
Good design is as little design as possible
Looking Back at Pantone Colors of the Year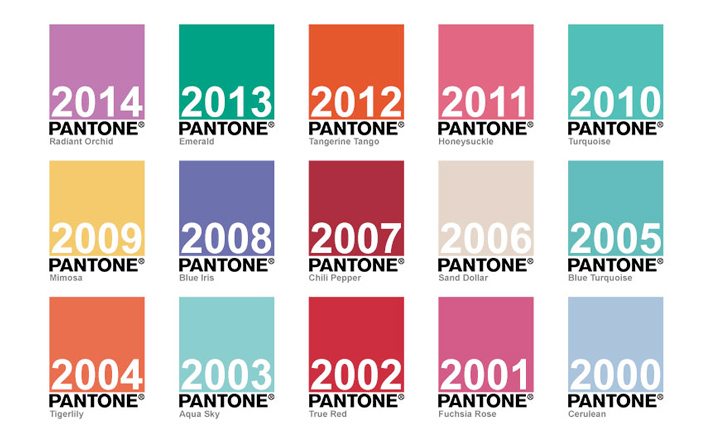 Pantone has been selecting a color of the year since 2000. This year the featured hue, in case you missed it, is Radiant Orchid (18-3224). How Magazine recently took a look at all the past colors and there was a definite pattern in "7 Years of Color: Pantone Color of the Year 2008-2014"… and it was pastel.
The hues include Emerald (2013), Tangerine Tango (2012), Honeysuckle (2011), Turquoise (2010), Mimosa (2009) and Blue Iris (2008). Aside from the 2013 and 2012 colors, every hue is distinctly pastel.
If you go back into the previous eight years, pastels dominate that space as well. The colors are also predominantly warm and feature plenty of reds and greens.
That seems to tell us something about design and color. The previous Pantone selections were easy to tint and use in web projects (think background colors). They have a feel that's not too bold or sharp and fairly pleasing to the eye.
I'd like to see Pantone shock us a little with the next color selection in 2015. Go bold. Be bold. Isn't that what we are seeing more of with design? Could the color of the year be Bright White (11-0601) to fall in line with the minimalist trend we see in many web projects? Or Lime Green (14-0452), what some are calling the new neutral?
What would you like to see from the color of the year in 2015? Do you take this color into consideration when working on projects? Dolan Printing offers further food for thought when it comes to the color of the year with a look at historical references to color and their meanings.
Who is the 'Perfect Modern Creative?'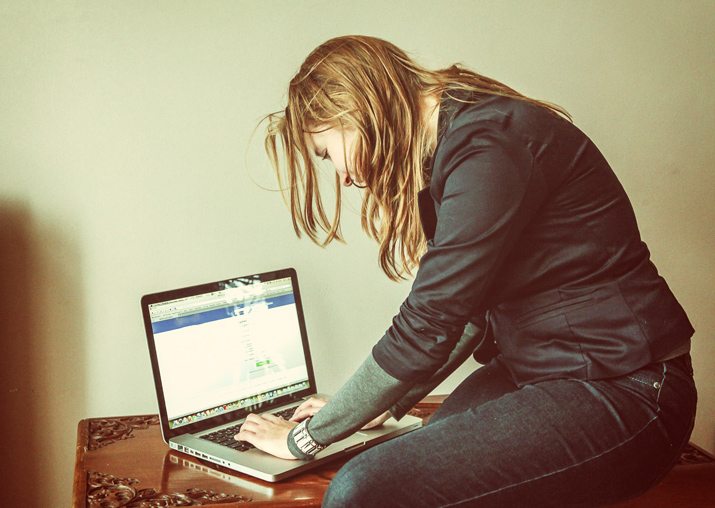 What's the model for creative professionals in today's landscape? Nil Leonard, chief creative officer of Grey London, recently told AdWeek "The perfect modern creative is a woman."
And his logic is quite interesting. (You should definitely go read the full article.) Here are some of his arguments.
"The perfect creative presumes that the people around her are talented and want to contribute."
"She will not only accept change, but understand that there might be someone new at the table next to her every day, and will use lunch in beautiful places to make these new disciplines powerful in the mix."
"She won't be ashamed to create things that sell stuff to people because she will have found a way to do it that people enjoy."
"She will never be 100 percent sure, and she'll be OK with that, because she'll have the energy to convince others to take the risks that great work demands."
"A great creative won't work in a department. She will have a crew."
Thank you, Nils. As a woman and as a creative, I am utterly inspired to go out and do even greater things than I ever imagined.
Just for Fun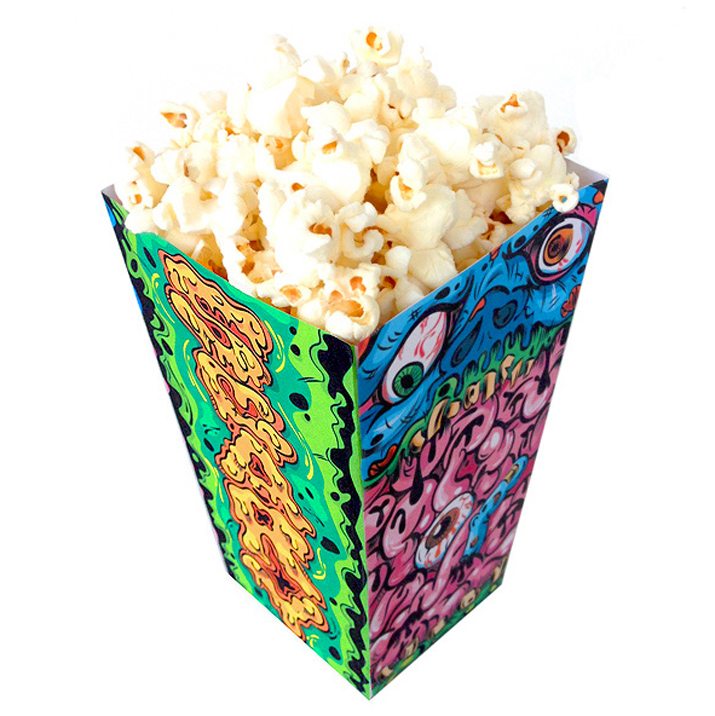 Halloween is one of my favorite holidays. For one night you can do – and be – anything you like. For one day a year, you can be as creepy as you want to be … and it's ok. That's why I love this tutorial from tuts+, "How to Build You Own Popcorn Horror Box in Adobe Illustrator."
The lesson designed for intermediate Illustrator users does not take that long to complete and leaves you with a fun little design for a movie night or to fill candy for trick-or-treaters.
And it's more than just a design project, because you are drawing something on screen and then making it with paper, it's a fun DIY craft that you can design on your own and maybe put together later with the kids. Have fun!
Photo courtesy of Creative Market.