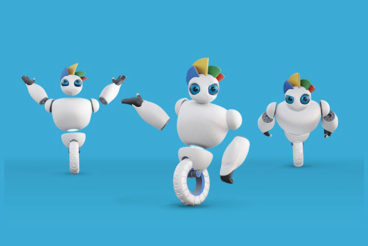 For illustrators, the creation of a character can have different sources of inspiration; a childhood memory, the visual idea of a person they've met or simply a creative outburst of imagination. It's a combination of all of these, plus details carved in memories, that shape new characters.
Illustrators have a certain kind of magic that not only lets them bring to life their memories and perceptions but they also have the capacity of taking a creative brief or idea and bring it to life. This is particularly important when creating a brand mascot.
This is the story of how a creative-minded entrepreneur and a savvy illustrator brought to life a neat mascot character to personify a brand. They joined forces with a 3D sculptor and an animator to bring the character to life in its own animated world.