Many Faces of Alan Rickman
There's a lot to love about this carefully crafted website from the talented folks at Paravel. From the delightful illustration, through to the carefully crafted copy, it's a real joy to browse through.
Whether or not you're familiar with the work of Alan Rickman, I'd urge you to click through to find out how wonderful a small, personal project can be.
I'm thoroughly looking forward to the other names waiting to be added to this lineup of small promotional sites!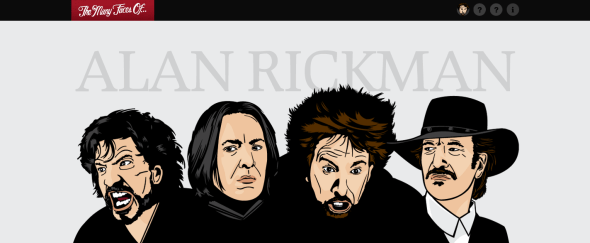 About Many Faces of Alan Rickman
Published: Saturday 1st May 2010
Category: Posted in Web Design → Misc