Audi Exhibit Interface Design
An incredible example of interface design for the Audi exhibit at the 2010 Paris Motor Show. The sleek and stylish black and red colour scheme works extremely well here, as does the layout and arrangement of the bespoke computer interface.
It's interesting that they have chosen for a physical and tactile control, although it does look inspired by the interior of their cars.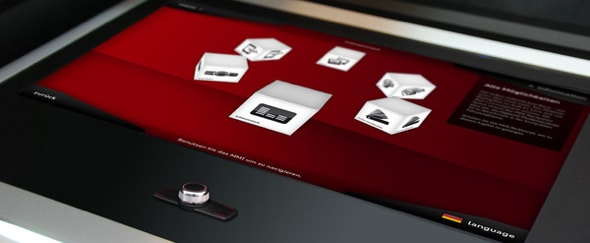 About Audi Exhibit Interface Design
Published: Sunday 27th March 2011
Related Designs
A selection of other designs you might like to explore, based on Audi Exhibit Interface Design: